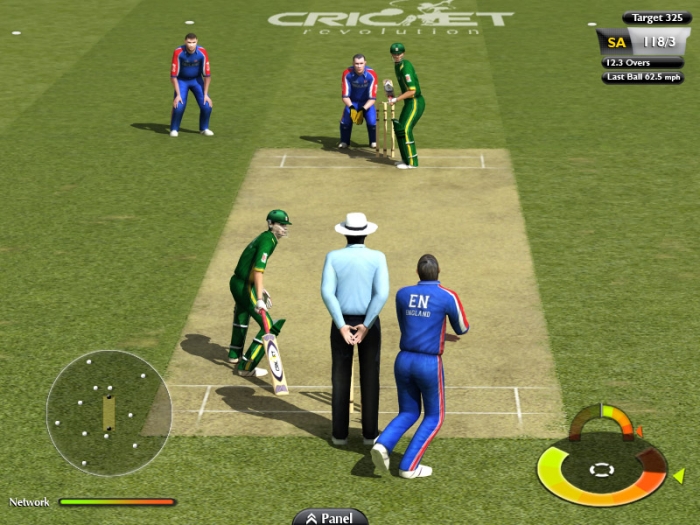 Released on October 29, 2009, Cricket Revolution developed by Mindstorm Studios offers some revolutionary features most prominent being LAN-based gameplay. It is the first game developed by any Pakistani Studio to grab international attention and acclaim. Along with financial success Cricket Revolution also got critically acclaimed and grabbed two awards.
Awards
Asia Pacific ICT Awards – Runner-up Award in the year 2009
Cricket Gaming Awards 2010 – Runner-up Award in the year 2010
Positive Features
Online PvP action
An in-game online community system with chat rooms, friends messengers, games search, games hosting and spectator modes
Over 500 motion-captured moves, day/night lighting, varying pitch types, pitch, and ball aging
Unlockable deliveries and batsman knock-out injuries which are really good
Internet-based multiplayer play, rankings, ratings, and leaderboards
LAN-based multiplayer network play which is the strongest point of Cricket Revolution
Offline exhibition matches vs computer teams
Team and player customizations with different body types, faces, and styles of play
True field captaincy with the ability to place fielders anywhere on the field
Batting and bowling net practice modes
Massive 34 different shots divided between five-shot types
It brings a comprehensive list of awards and achievements to cricket games
No milestone achieved in Cricket Revolution goes unnoticed
It allows bowlers to concentrate on mind games with the batsmen instead of wrestling with the bowling controls
AI opponents learn quite faster from your every move
Some really realistic sound effects
Auto cancellation of useless cut scenes and easy manual cancellation of important cut scenes
Due to less number of cut scenes, a lot less time is wasted and most of the time is spent on 'actually' playing the game
Negative Aspects
No replay option at all
It's quite difficult to learn controls as compared to other cricket games
Try placing 5 fielders on the backfield close to boundaries and start bouncers and the batsman gameplay will be destroyed. It could have been easily avoided, if 2 bouncers maximum in an over rule, would have been implemented in the game
In-Game Statistics are quite shallow and lack depth as well as any saving option
When bowling against a CPU batsman it magically moves to the marker position in advance which seems a bit odd
Direct hits happen a lot during gameplay
The overall Graphics and Game Models are also average if not bad
Only Fantasy stadiums are there which ain't a turn-on for a cricket lover
Rating
★★★★☆
Sequel
CricketGaming.net conducted an exclusive interview with the Marketing Manager of Mindstorm Studios Mr. Hasan Muneeb. After the brilliant success of their first title Cricket Revolution, Mindstorm Studios is looking for a big next-gen cricket game as Cricket Revolution 2. Hasan has also answered about the fixes and improvements regarding Cricket Revolution. Click for the whole Exclusive Interview of Mindstorm Studio's Marketing Manager.