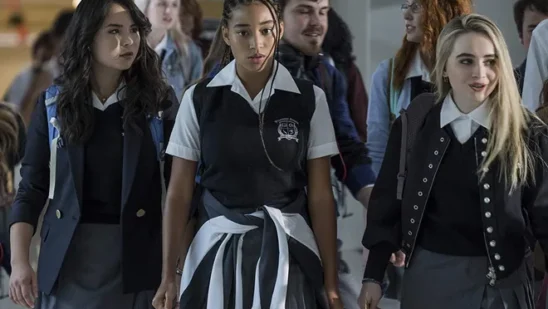 Even though your school and its experience may never be the same as the other person, the true essence of high school is captured on screen forever in the form of movies. These movies show a world everyone can relate to. Do you recall the good old days when you had to deal with mean class fellows and bullies, skip class with your friends, and get in trouble for it? Returning to school can be difficult and different, but fortunately, the teen high school movie genre is available for your soothing viewing pleasure after a tough day. Enjoy our selection of the 15 best high school movies ever by reading on.
15. Sixteen Candles (1984)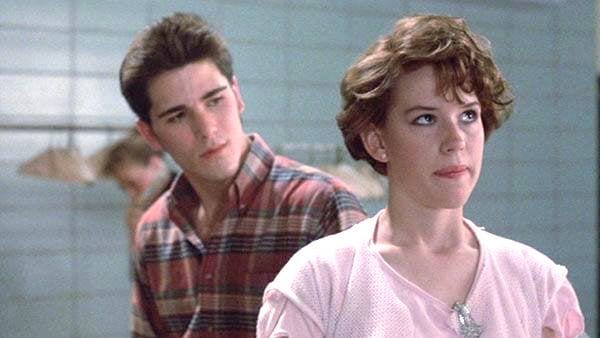 This movie stars Molly Ringwald as a teen who feels unseen, even on her sixteenth birthday, specifically to her crush, Jake Ryan.
Some of the sequences in this film, which Ringwald herself has discussed, are entirely out of date by today's standards of consent in the wake of #MeToo and the ongoing fight against rape culture. But the film still evokes some fond memories for many 1980s kids.
14. Napoleon Dynamite (2004)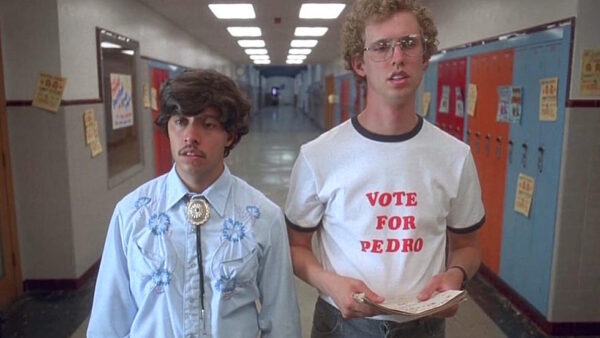 The most eccentric high school film ever must be this one. The titular Idaho kid (Jon Heder) and his equally uncomfortable classmates Deb and Mexican transfer student Pedro, who stands for class president, are the focus of the 2004 indie film with llamas, ChapStick, and tater tots.
The strangely humorous movie connected with viewers, making it a surprise smash hit.
13. The Spectacular Now (2013)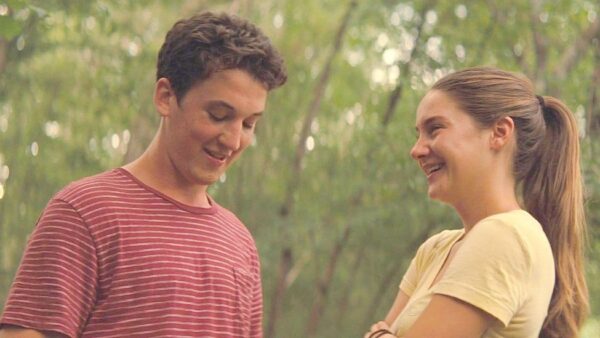 Even though this indie movie didn't receive much attention, critics praised Shailene Woodley and Miles Teller for their convincing portrayals of seniors in small towns who are just entering adulthood. Aimee is not a well-liked party animal like Sutter.
When their paths intersect, they grow fond of each other, but their new bond is put to the test as they both struggle to decide where they are going to be in a year or if they are going anywhere at all.
12. Hairspray (2007)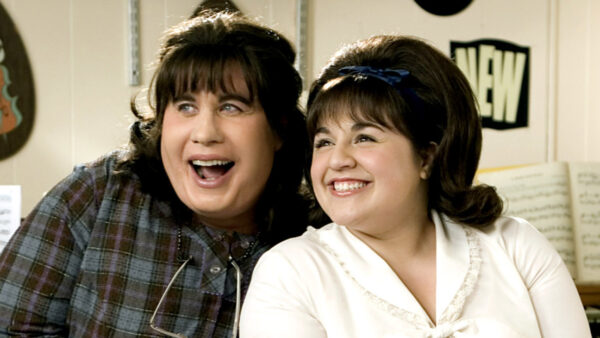 In this upbeat musical, Nikki Blonsky plays plus-size teen Tracy Turnblad, who skips class to try out for a local TV dance competition where some of her class fellows are also contestants.
This adaptation has appealing songs like the upbeat "You Can't Stop the Beat," as well as significant lessons about inclusivity and body positivity. Racial segregation and integration are other topics covered in the movie, which is set in 1962 in Baltimore.
11. Lady Bird (2017)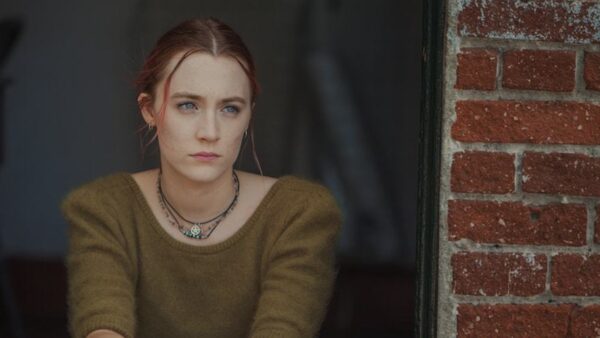 In this movie, Saoirse Ronan plays Lady Bird, a cynical senior in a Catholic high school in California, who is desperate to leave and attend college on the East Coast. She forgets the school plays and her best friend to hang out with the popular kids while she suffers in her home life with her mother.
This 2017 coming-of-age film effectively addresses contemporary difficulties (college applications, friend turmoil, crushes) in a pleasant and openly honest manner for today's viewers.
10. Mean Girls (2004)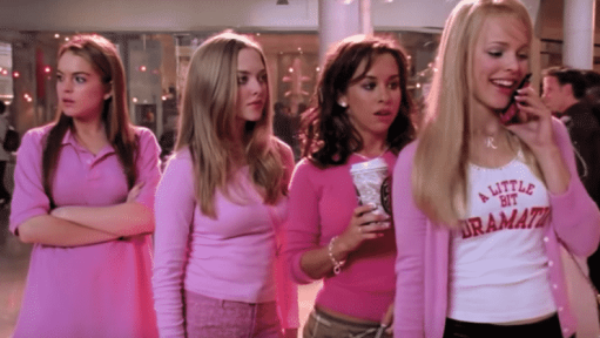 When Cady (Lindsay Lohan), a new student, enrolls in an all-American high school, she immediately notices a similarity between her peers and primates in the wilderness.
Cady had previously attended school in Africa with her zoologist parents. She engages in typical teenage social activity and must choose between hanging out with her new, genuine friends and the "Plastics," a group of popular mean girls led by Regina George.
9. High School Musical (2006)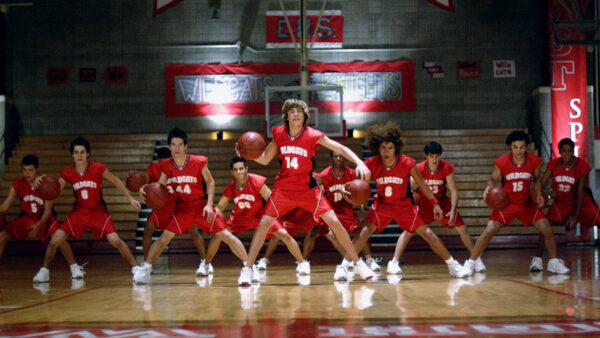 If you're looking for a family-friendly movie to see, think about checking out this Disney movie from 2006 with Zac Efron and Vanessa Hudgens as a star-crossed couple from different high school cliques. She is going against Sharpay (Ashley Tisdale), the undisputed drama queen of school in becoming the most popular girl, and he is the school's top basketball player.
With catchy lyrics and crystal-clear Disney-esque feel-good messaging, the movie serves as a reminder that "We're All in This Together," as its show-stopping chorus exclaims.
8. Bring It On (2000)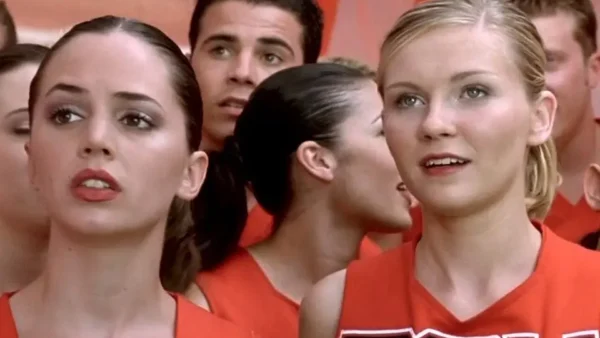 This comedy with a cheerleading theme is unquestionably one of the greatest high school sports movies. Kirsten Dunst plays the leader of a squad who discovers that their former team captain stole their routine from an inner-city Los Angeles team.
7. To All the Boys I've Loved Before (2018)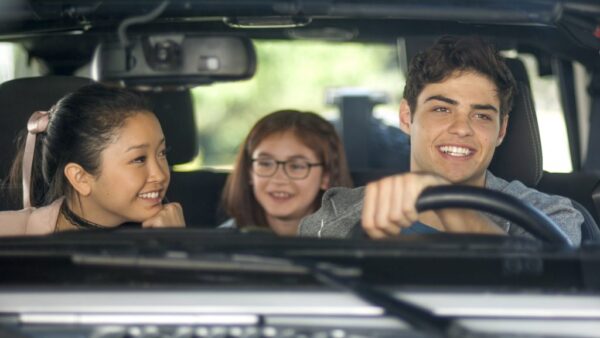 The teen rom-com genre saw the debut of this well-liked Netflix film with a relatable storyline in 2018. It was based on the Jenny Han novel series.
Lara Jean, a junior in high school, secretly writes letters to five former crushes of hers. She never planned to convey her feelings and letters to anyone, but after they are sent for some reason, she is compelled to come clean and face the consequences. With a female lead who is Asian-American and a female writer and director, the film created history for diversity in the film industry.
6. The Breakfast Club (1985)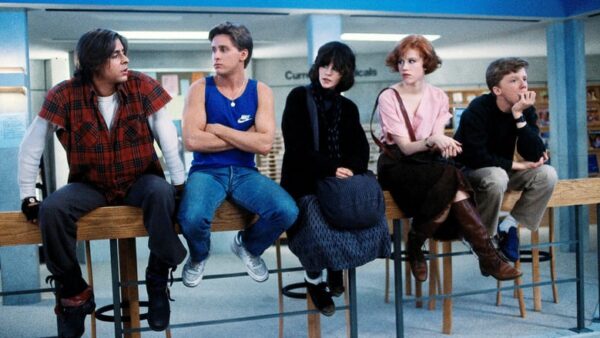 John Hughes wrote and directed this film, which is certainly one of the greatest teen movies that came in the 1980s. As a group of youngsters sits in Saturday detention for the entire day, they seem to be acting out a play. They are all categorized as having opposite personalities from one another, yet they also all have some traits in common.
However, as they joke about, fight, conspire against the vice principal, and simply open up to one another about things in their life, they all become a little bit more self-assured.
5. Dope (2015)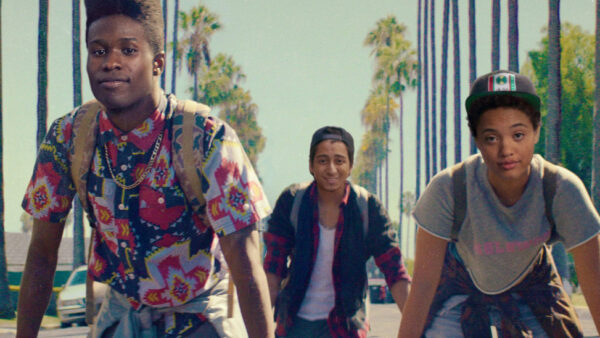 This clever comedy challenges stereotypes of what it's like to grow up in a low-income, high-crime region while incorporating the wild Risky Business-like shenanigans of the teen genre.
Malcolm, a nerdy straight-A student who aspires to attend Harvard, must figure out how to get rid of the stockpile of drugs without being discovered after becoming involved in a drug deal. The film plays racial, criminal, and "the hood" stereotypes in a new and humorous way.
4. Fast Times at Ridgemont High (1982)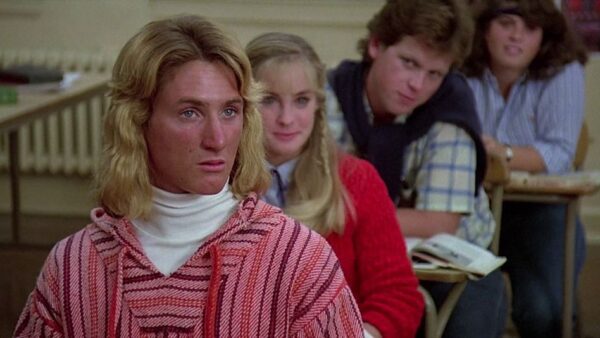 This 1982 teen favorite is 40 years old, but it still feels fresh, honest, and raunchy. While it undoubtedly contains humorous moments, it also addresses complex issues like losing your virginity, abortion and being caught in an inappropriate situation by your crush.
3. The Hate U Give (2018)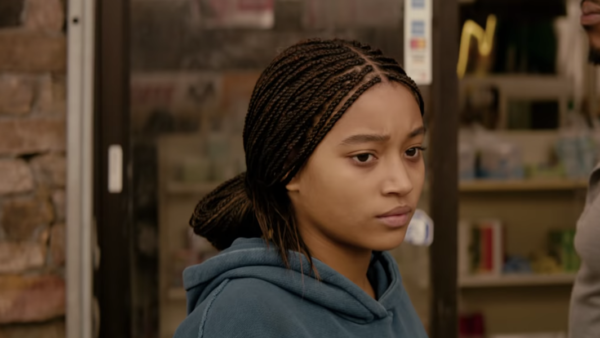 The theme of this movie is the shooting of an unarmed black youngster by police which sparks demonstrations and riots. Starr, the protagonist of the movie, is an eyewitness to the murder whose name is kept a secret.
She attends a private school where most of the students are white, but tension develops as her classmates learn who she is as she goes out in public about what happened. The movie received a lot of positive reviews since it looks at how systemic racism impacts young people today.
2. Clueless (1995)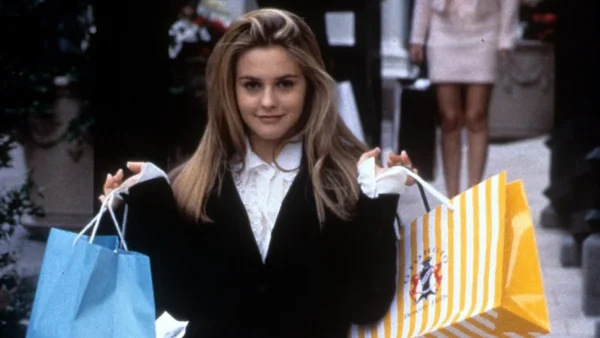 The 1995 adaptation of Emma made Alicia Silverstone a star and gave audiences access to a brand-new lingo language that became quite popular. Cher, a rich and privileged Beverly Hills high school student, sets up matches for her teachers and friends, frequently with humorous outcomes. Can she control her own love life, though? As if!
Before it, teen guy movies largely dominated the box office, while Clueless centered on strong, albeit imperfect, young women as protagonists.
1. Ferris Bueller's Day Off (1986)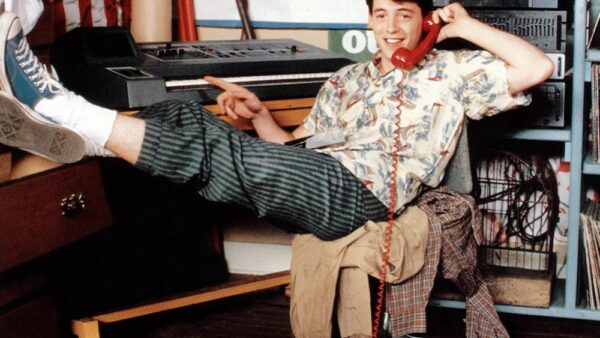 Ferris Bueller, who has a talent for staying out of trouble, devises a brilliant scheme to take a pretend sick day from school. His spiteful sister and his resentful principal are close on his trail as he goes on an epic ditch day with his closest friend and girlfriend in Chicago.
The character development and life reflections in this iconic film are surprisingly strong. Ferris's adage, "Life moves pretty fast," should be our collective mantra.
Honorable Mentions
Booksmart (2019)
Hoop Dreams (1994)
Election (1999)
What are your favorite high school films of all time? Share with us in the comments!