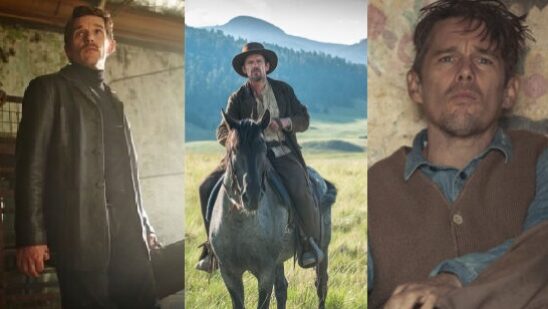 Astounding actor and an equally great writer, Ethan Hawke is one of Hollywood's most incredible performers. Making his debut in 1985 and being nominated for four Academy Awards since then, the sky truly is the limit for the American actor. Here are the 15 best Ethan Hawke movies of all time:
15. In a Valley of Violence (2016)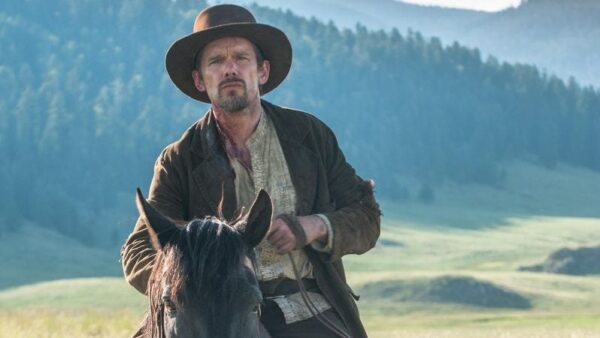 Ethan Hawke is Hollywood's go-to guy when it comes to modern western movies. Though the genre is not as popular as it once was, the actor makes sure to keep it worth watching due to his performances in The Kid and The Magnificent Seven.
Among his western movies, In a Valley of Violence is an epic journey of how a drifter named Paul and his pet dog take a shortcut through a valley in order to real Mexico. Unbeknownst to him, trouble lies ahead.
14. Good Kill (2014)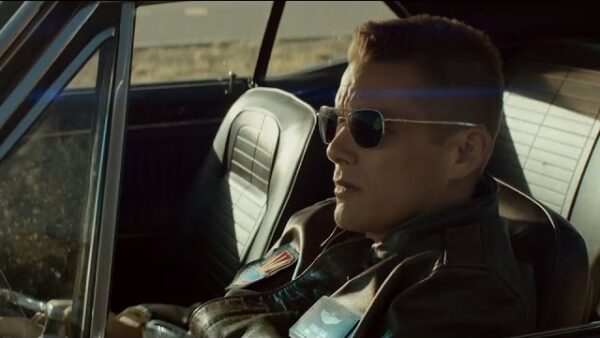 To say that the War on Terror by the United States of America is a controversial matter would surely be an understatement. Frequently criticized on the basis of morality and ethics, it is undoubtedly a source of human rights violations.
The drama flick Good Kill explores the above-mentioned themes as US drone pilot Major Thomas Egan starts to have second thoughts about his job after his bombs killed numerous lives in Afghanistan.
13. Reality Bites (1994)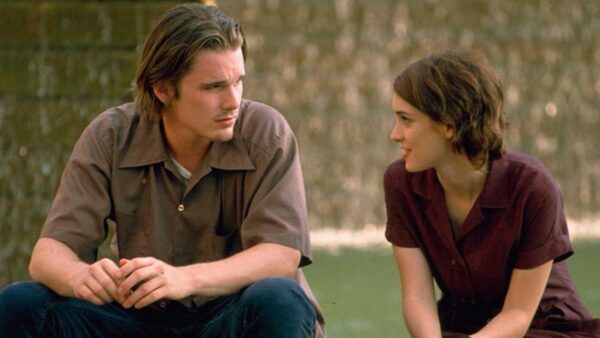 Cultivating a successful path is not easy and Ethan Hawke was no exception as he had quite a rocky start in his career. His first movie Explorers was such a failure at the box office that it made him take a break from acting for three years.
What followed was a string of short movies and minor character roles before starring in the romantic comedy-drama, Reality Bites. Directed by Ben Stiller and co-starring Winona Ryder, the movie serves as one of the earliest breakout roles for Hawke.
12. Born to be Blue (2015)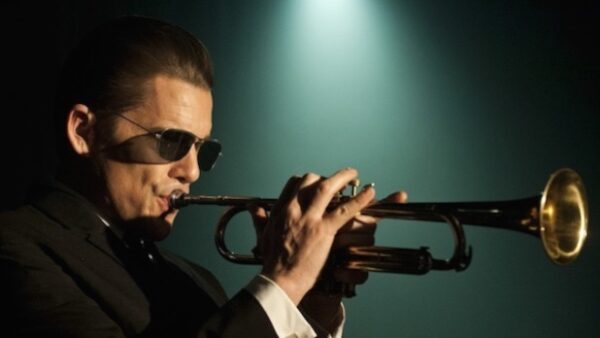 Jazz musician Chet Baker was an icon during the 1950s. Apart from his music career, he experienced a great deal of infamy due to his abundant drug abuse and being a regular jailbird.
Despite the hurdles, Chet was able to make a triumphant comeback in the late 1970s. Watch the musician come to life as Ethan Hawke portrays the late musician in this "semi-factual, semi-fictional" biopic.
11. The Magnificent Seven (2016)
The 1960 movie The Magnificent Seven is considered a masterpiece of the western genre. Though remakes have turned out to be worse than the original, the 2016 movie still counts as worth the while.
Even though a remake 56 years later was felt absolutely unnecessary, the acting prowess of the star-studded cast of Ethan Hawke, Denzel Washington, Chris Pratt, etc. proves it otherwise.
10. The Purge (2013)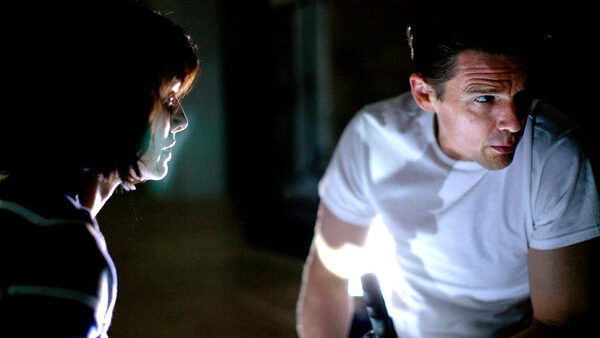 Enough can be said about the hit movie The Purge but let's take a look behind the camera. Believe it or not, Ethan Hawke took a huge pay cut so the movie could be made. The $3 million budget flick was able to miraculously earn $89.3 million at the box office since the actor was able to see something special in the project.
Now extended to a money-making franchise, Hawke revealed that all was not well during the stages of the first installment as he states,
"There were no perks. No trailer, no driver, no BS, just a great role, a great director. Hell, on The Purge, I slept on his couch the whole shoot."
9. Before the Devil Knows You're Dead (2007)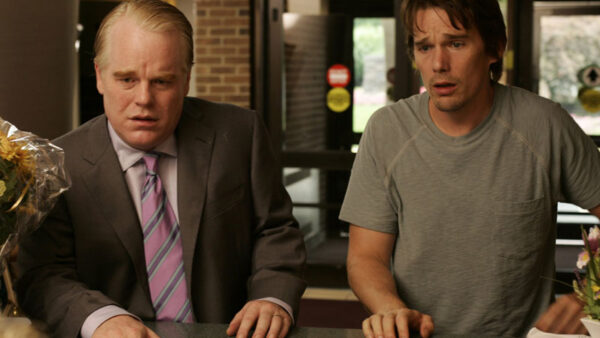 Corrupt finance executive Andy Hanson plans to escape to Brazil so he could avoid arrest. Along with his brother Hank, he plans to rob his father's jewelry store so he could get the money needed to settle in a foreign country.
Initially planned as a robbery without any victims, the plan horribly backfires and results in a shootout and death. To make matters worse, their father is determined to track down the perpetrators of the crime without knowing that his sons are involved.
8. Tape (2001)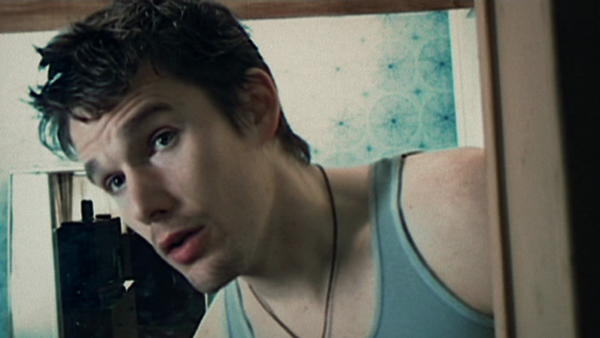 Less really is more and the cast of Tape proves it. Even with only Ethan Hawke, Uma Thurman, and Robert Sean Leonard as the only cast members, the movie still manages to pack quite a punch.
As high school buddies Vince and Jon reunite in a motel room after many years, the two remember the old times they had together. Merriment swiftly ends when Vince's ex-girlfriend Amy is brought into the discussion.
7. Predestination (2014)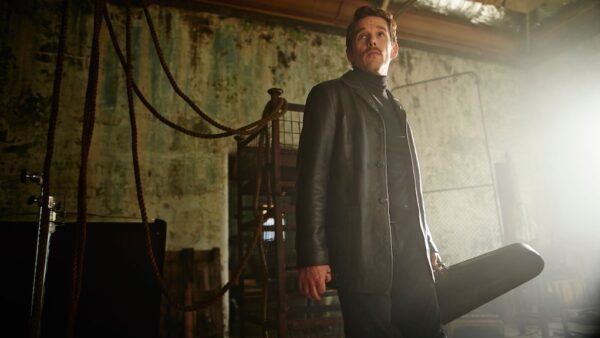 The 2014 Australian science fiction film Predestination hardly prospered at the box office but left its audience astounded by the amazing plot twists involved in it.
A time-traveling agent goes back in time to stop a notorious terrorist known as the Fizzle Bomber. He eventually succeeds but comes to a state of shock as he realizes that the criminal was none other than an older version of himself.
6. Maudie (2016)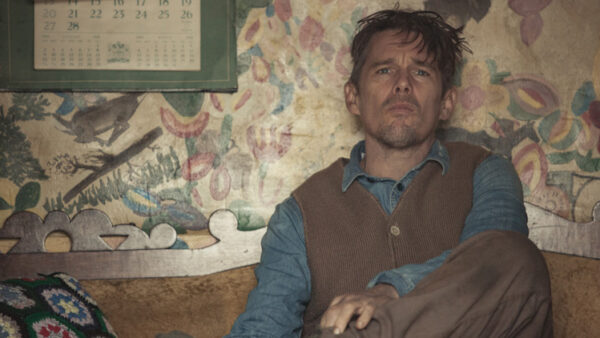 When fish peddler Everett Lewis hired Maud Dowley as his cleaning lady, he never expected that he had come across a goldmine. As it turns out, she is an outstanding painter and her work begins to attract Everett's customers.
As her paintings are bestowed with newspaper coverage and even Vice President Richard Nixon ends up as one of her customers, Maud and Everett's bond is put to a rigorous test.
5. Lord of War (2005)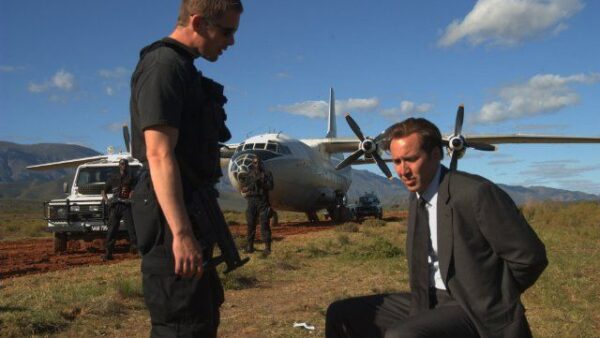 Along with Nicolas Cage and Jared Leto, Ethan Hawke takes the audience deep into the notorious world of illegal firearms trafficking. The movie was even endorsed by the human rights group Amnesty International for shedding light on the grave issue.
If you have wondered how assault rifles and other kinds of lethal weapons get illegally traded in several countries, add Lord of War to your watchlist right now!
4. Training Day (2001)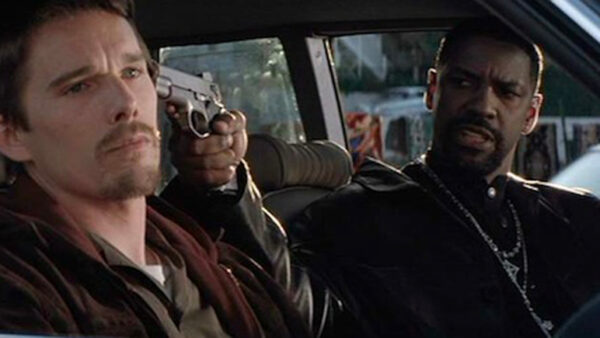 Though Denzel Washington was the star of the 2001 crime thriller flick Training Day and won his second Oscar, Ethan Hawke was not too far behind. He received his very first Oscar nomination and proved that he belongs in the league of A-list actors.
Training Day does not hold back when it comes to showcasing the gritty neighborhoods of Los Angeles that are filled with gangs and narcotics. The success of the movie led to a follow-up in the form of a CBS show that lasted one season.
3. Gattaca (1997)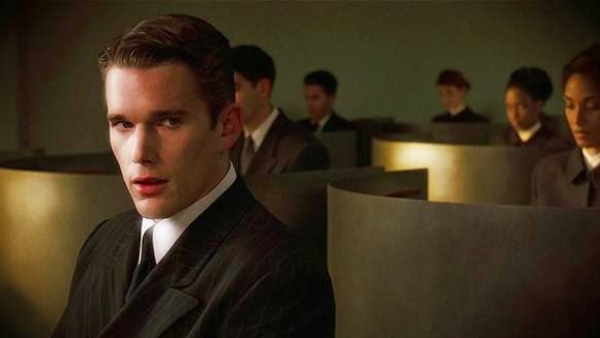 In a future where people born through genetically engineered people reign supreme, one man born through traditional means is determined to fulfill his life-long dream of traveling to space.
Astonishing yet underrated, Gattaca is a science fiction movie that unfortunately does not get the same amount of spotlight as much as The Matrix, Blade Runner, or even Looper. However, the movie reignited the debate over human genetic engineering.
2. Boyhood (2014)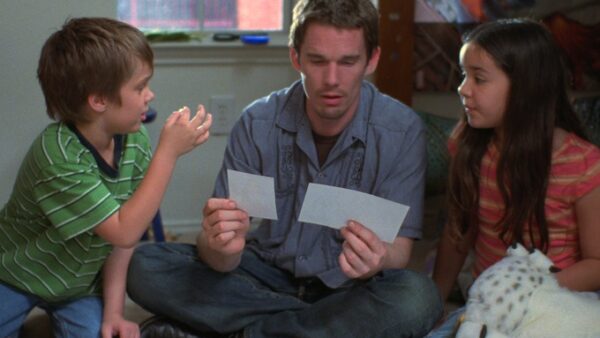 Coming-of-age movies have always relied on different actors portraying the same character at different stages of life but Boyhood is the real deal. Filmed over a long span of eleven years, the filming was initiated in May 2002 and was completed in October 2013.
The six-year-old Mason – portrayed by Ellar Coltrane – is shown literally growing up in front of the very eyes of the audience. Add Ethan Hawke's Oscar-worthy performance in the mix, and you got yourself an even better movie.
1. Before Sunrise (1995)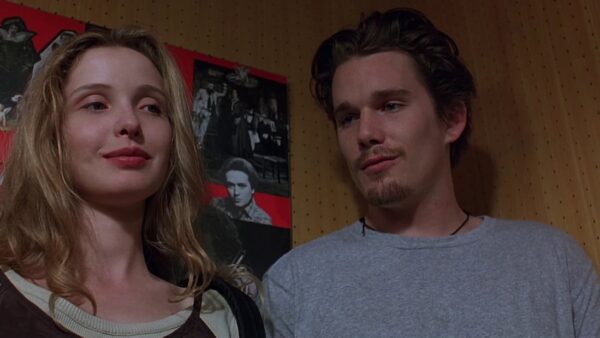 Among the earliest movies that put Ethan Hawke on the map, Before Sunrise is one of them. Starring as an American student named Jesse, he meets a French student named Céline on a train traveling to Vienna.
The two develop a passionate bond with each other which extends to not just one movie but an entire trilogy. Followed by two sequels set nine years apart, director Richard Linklater's Before Trilogy is a critically acclaimed masterpiece.
Honorable Mentions
We cannot resist mentioning some of these great performances of Ethan as well:
Hamlet (2000) 
Maggie's Plan (2015)
First Reformed (2017)
Did we miss any of the best Ethan Hawke movies of all time? Let us know in the comments below!