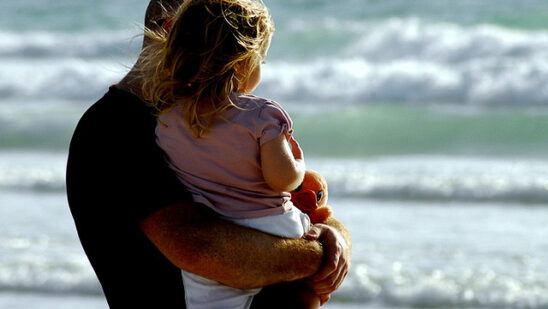 As a society, we have a lot of preconceived notions about fatherhood. A father is wise and provides insightful guidance to his offspring. He is a man of integrity and an unassailable good character. He is a person well experienced in the trials and tribulations of the outside world. He's also a terrifying sight to behold when someone tries to mess with his kids. So read on, and we'll take a look at seven movie dads who take their fatherly duties very seriously and are, by no means, above kicking some arse when necessary. These are the movie dads not to be messed with:
7. Liam Nees​on in 'Taken'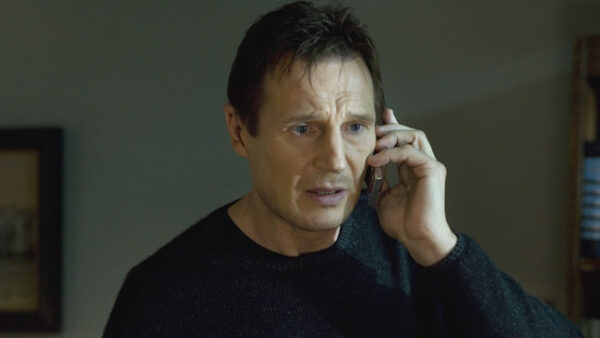 If you were a child of Liam Neeson's and happened to find yourself in a sticky kidnapping scenario, it'd probably be hard to keep from smiling at the fate you knew was soon to befall your captors. In the film Taken Liam Neeson puts down the lightsaber, brandishes his fists, and packs a gun into his belt in an effort to save his daughter from being taken into the world of sex trafficking declaring:
'I will tear down the Eiffel Tower If I have to'
Of course, he succeeds in a glorious manner by completely destroying everyone in his path between him and his daughter. He even coldly shoots a man's wife, just to make a point. You'd definitely want to befriend this chap at a neighborhood BBQ, and definitely not steal his daughter.
6. Robert De Niro in 'Meet the Parents'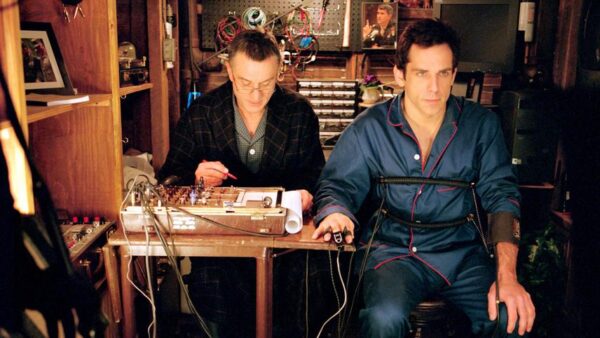 A retired CIA operative of 34 years and looking for a new subject to study, Robert De Niro is the movie dad from hell when it comes to his daughter's new boyfriends. A dad who analysis your every move, every step, and will hook you up to a lie detector test just to find out if you have a taste for porn and soft drugs.
However, once you pass this man's tests and make your way into 'the circle of trust' it would always be handy to have him, and his long list of CIA contacts, watching your back.
5. Bruce Willis in any of the 'Die Hard' Films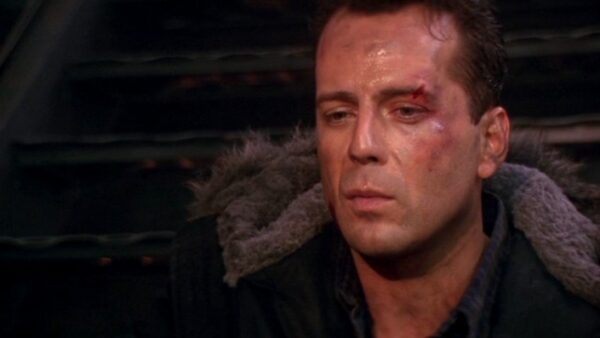 'John McClane' is one of the most hardcore dads among all other movie dads, who simply loves his ex-wife and kids. Any child would look up to John McClane simply because he saves the US from national disasters, whilst coming up with great one-liners such as 'Welcome to the Party Pal!' and 'Yipi-ki-yay motherfu*ker!'
With always a solution to any problem that is thrown out his way, John McClane is the ultimate badass with a soft heart for his family. Even though he's constantly down on himself as a father, we think he more than makes up for it by averting major crises on no fewer than four occasions.
4. Arnold Schwarzenegger in 'Jingle all the Way'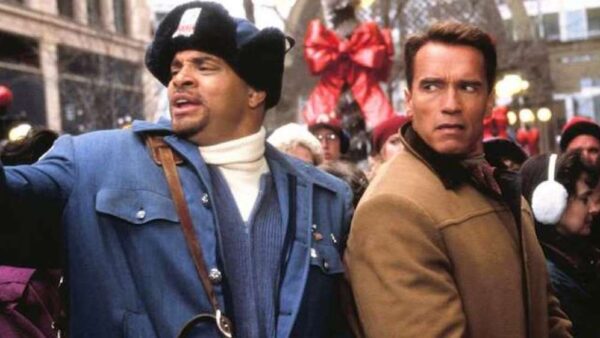 Any child wanting an ultimate Christmas present robot combined with a dad who could crush you with his little toe should look to Arnold Schwarzenegger in the film 'Jingle all the Way'. In the film, Arnie's son who wants a 'Turboman' doll for Christmas receives the real thing when Arnie actually becomes Turboman and defeats a few bad guys along the way.
And let's be frank, Arnie is certainly not one to be messed with. Rumor has it Chuck Norris is even scared of the Governator.
3. Marlon Brando in 'The Godfather'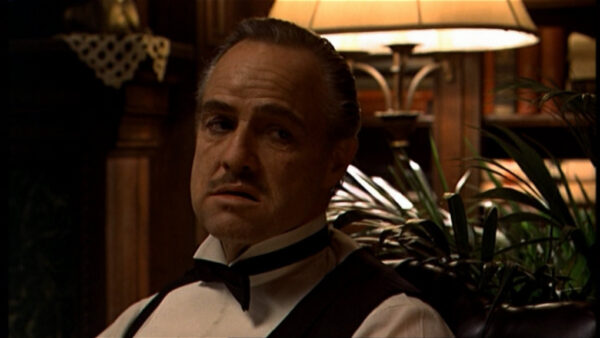 You said it, 'Don Corleone'. In the Godfather, one father leaves his legacy behind to his son – a legacy that is full of honor and loyalty but is known for ruthless violence toward whoever opposes them.
However, the mafia way is to always put family first; so as far as all the fathers in this list go, having the 'Don' as your dad perhaps is the nuts – or perhaps the Stromboli!
2. Laurence Fishburne in 'Boyz n the Hood'
In 'Boys n the Hood', Laurence Fishburne plays a father named 'Furious Styles'. In the film, Furious tries to educate his unruly son, Tre, about what it really is to be a man – not a jumped-up puppy on the dark streets of LA.
With a combination of award-winning fatherly advice and tough love, Furious really hits the 'dad' nail on the head; especially because he used to be a bit of a soldier himself. Even though Fishburne isn't perhaps as tough as McClane or the indomitable Arnie, you'd certainly prefer he was in your corner in a boxing match.
1. Vinnie Jones in 'Lock, Stock & Two Smoking Barrels'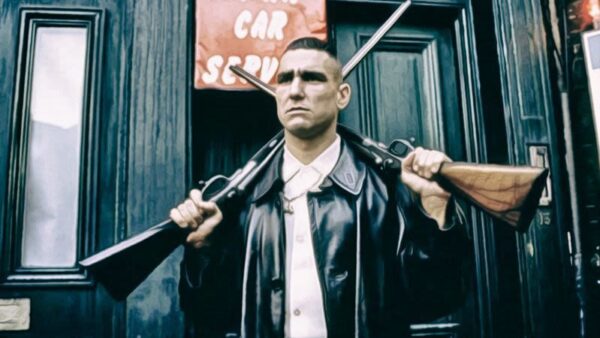 Vinnie Jones plays 'Big Chris' – the most epic among all other movie dads — in 'Lock Stock & Two Smoking Barrels'. If you ever wanted to be brought up in the world of London crime, Vinnie Jones would be the dad for the job.
Vinnie would dress you all up in the same leather attire as himself, and give you a few bobs along the way in gratitude, and if anyone messed with you he would slam their head in a car door repeatedly.
This sums up our list of movie dads not to be messed with! Did we miss anyone? Is there any other movie dad that we should have featured on this list? Let us know in the comments below!
Title Image Courtesy: Flickr/DaDooDa