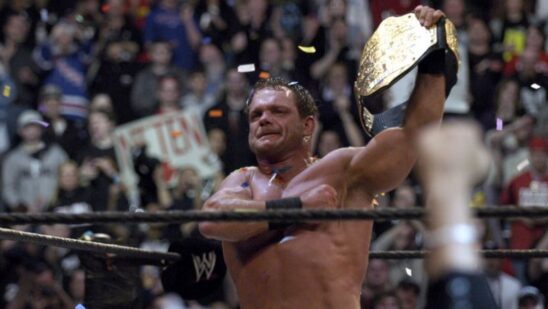 Being a sportsman or a professional athlete is not always about reflecting patriotism for your city or even country. Sometimes, such superstars make a bad choice that leads to the deterioration of not only their image but also of their sport as well. Let's take a look at the 15 biggest sports controversies of all time involving athletes:
15. "Hand of God" Goal
Football has many rules and if there is one rule that is known to even a person who has never played it is that hands cannot be used to touch the ball. What is known as the most controversial decision in the history of the sport, Argentina's Diego Maradona scored a goal with his hand in a match against England in the 1986 FIFA World Cup.
The referee did not see the involvement of his hand during the goal and it was officially counted as one. The fans of the English team expressed their outrage and the goal added fuel to the fire of the rivalry between the two teams.
14. The Dirtiest Race in History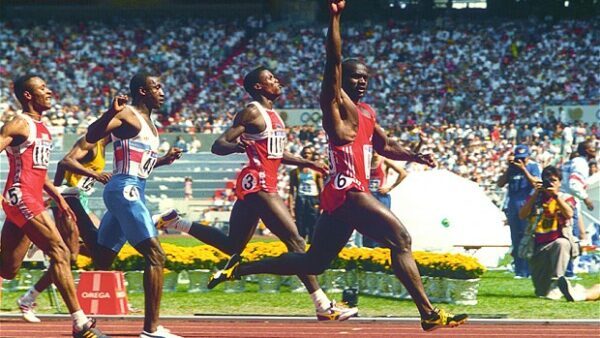 The 1988 Summer Olympics witnessed a unique but distasteful 100 meters race which has been dubbed "The Dirtiest Race in History" and for a good reason too. Canadian Ben Johnson won the race in an awe-inspiring 9.79 seconds. However, his drug test proved positive and the gold, silver, and bronze medals were given to the runner ups respectively.
It may seem that justice was served but here is how "The Dirtiest Race in History" lives up to its name: only three of the eight participants showed a negative result in their drug test but their cases were dismissed due to their "inadvertent use."
13. Kobe Bryant's Sexual Assault
Only a very few Basketball players come close to the greatness of Michael Jordan and Kobe Bryant is one of them. With an amazing career with numerous accomplishments, it is however stained with a sexual assault case that involved a 19-year-old hotel employee of the Lodge and Spa Hotel in Edwards, Colorado. 
Bryant apologized for his actions but assured that the sexual encounter between the two was purely consensual and not an act of assault. Emotionally scarred but not for long, Bryant gradually recovered from the media attacks and soon established an amazing career.
12. Pakistan Cricket Spot-fixing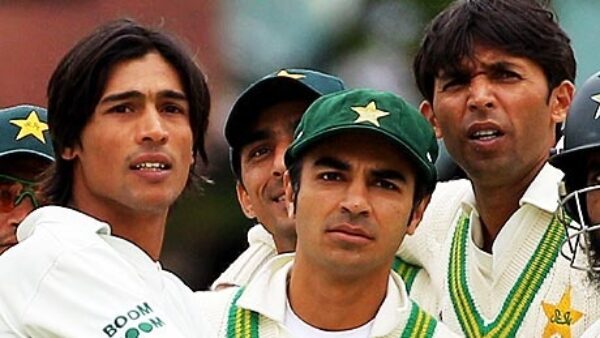 Pakistan is a country that is divided by Islamic sects, political parties, and provinces but united by cricket. So it is imaginable the level of hate given to its team players Mohammad Amir, Mohammad Asif, and captain Salman Butt for a spot-fixing scheme in a Test match.
Promised abundant wealth in exchange for underperforming in the match, the three sold their souls to the devil but were soon caught, leaving the International Cricket Council with no choice but to ban the three cricketers for 5 to 10 years.
11. 1994 US Figure Skating Controversy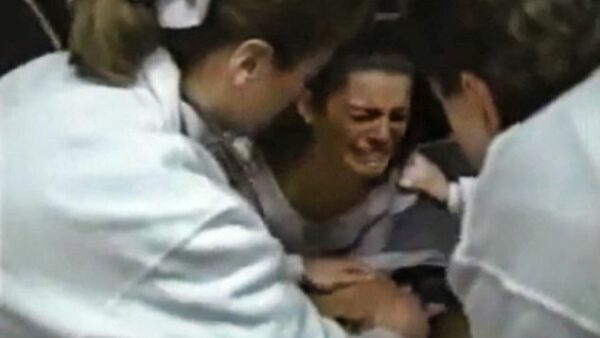 When figure skater Tonya Harding's ex-husband and her bodyguard hired an assailant to break the leg of her strong rival Nancy Kerrigan, she knew that conquering the 1994 US Figure Skating Championship would be easy as pie. Things went according to plan and Harding won.
At least that was what she thought as investigations found out what happened and Harding emotionally pleads guilty. Justice was served as she was soon stripped of her 1994 championship and received a heavy fine of $160,000, three years of probation, and a ban from the sport.
10. 2007 NBA Betting Scandal
The referee might be an unnoticeable individual when it comes to a match but in reality, that role is the most important of all. The referee's morality should be much higher than an average man's and showcase utmost honesty while calling the match. Too bad NBA referee Tim Donaghy learned that the hard way.
Betting on the very games he officiated, Donaghy was revealed guilty as charged by the Federal Bureau of Investigation and that was just the start of the NBA being mercilessly attacked by several news outlets.
9. Chris Benoit Double-Murder and Suicide
Arguably the greatest technical wrestler of all time, Chris Benoit's career shined like a diamond but the same could not be said about his personal life involving steroid abuse and a failing marriage.
In 2007, Benoit – alleged to be under the influence of brain damage and steroids – murdered his wife and son and then committed suicide. The heinous incident prompted Vince McMahon to ban chair shots to the head and set up a wellness policy to eradicate drug usage.
8. BALCO Scandal
It is a sad fact that drug usage has been a cause of a huge plague in the esteemed profession of sports. That is where Bay Area Laboratory Co-operative comes in as it heavily supplied anabolic steroids and drugs disguised with code names to many athletes and sportsmen alike.
Once the US Federal Government Agency investigated the laboratory, the scandal stood out to be one of the biggest drug-related humiliations in sports. The scandal badly affected the professional lives of various sportsmen, most notably Barry Bonds, one of the greatest Baseball players of all time.
7. Penn State Child Sex Abuse
Perhaps the most horrific sports scandal involving innocent children is the Penn State child sex abuse scandal in which the Penn State Nittany Lions' former assistant football coach Jerry Sandusky was charged and convicted of his unthinkable acts.
Heartbreaking how scandals reach out even to the college level of football as the Penn State football program was heavily condemned. Though he was charged with numerous sexual assaults from 1994 to 2009, it is believed that Sandusky had been doing it since the 1970s.
6. Black Sox Scandal
The 1919 World Series is one of the most talked-about events in sports history. The occasion showcased unprofessionalism at its best as the Chicago White Sox intentionally lost to the Cincinnati Reds in exchange for handsome amounts of money from underground gamblers.
Following an investigation, eight of the Chicago White Sox were trialed. Acquitted but shunned, they were banned for life from playing professional baseball.
5. 1972 Olympic Men's Basketball Final
Basketball is one of the most admired and seriously taken sports in America. As a matter of fact, the United States Men's Basketball team successfully won every single game held in the Olympics between 1936 and the final match in 1972.
The streak was broken by the mismanagement of a referee who added three seconds to the official clock – just the right amount of time the opposing team of the Soviet Union needed to win by one point. To this day, the US team has refused to accept their silver medals from the game.
4. Pete Rose's Gambling
As amazing as it sounds, Pete Rose has won the Rookie of the Year Award, three batting titles, two Gold Gloves, one MVP award, and three World Series rings among various others. Surely a player of his stature deserves induction into the Baseball Hall of Fame.
Evidently, he does not since he is banned from it due to his involvement in gambling. Known as the biggest Baseball controversy, Rose gambled on countless games as a player and manager as well. Denying the claims for years, Rose admitted the accusations but stated that he never betted against his own team.
3. Tiger Woods' Infidelity
Regarded as the most gifted golfer of his time, Tiger Woods simply dominated his sport and was once among the highest-paid athletes in the world. Winning championships time and time again, Woods was on the cover of almost every sports magazine due to his success.
The media coverage continued but for all the wrong reasons when Woods, a father of two, was revealed to be having extra-marital affairs with more than a dozen women. The marriage soon ended in a messy divorce and the spotlight was never the same for the once-admired golfer.
2. Lance Armstrong's Doping Case
Winning seven consecutive Tour de France titles between 1999 and 2005 was just another day for the American road racing cyclist Lance Armstrong. However, as his career grew, so did the allegations of doping against him.
After several years of denying that he relied on pills in order to win prestigious championships, the United States Anti-Doping Agency proved that Armstrong indeed took them and the reputation of the once-famed athlete went down the train as he was stripped from all his titles and banned from cycling for life.
1. O.J. Simpson Murder Case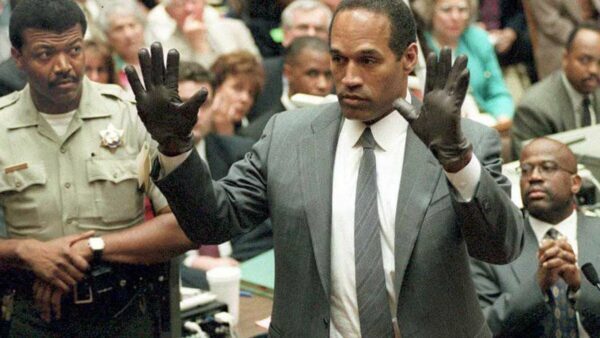 Admitted that the biggest sports scandal of all time has nothing to do with sports at all, it will still be an injustice to let the notorious murder trial of former NFL Running back O.J. Simpson go unmentioned.
It was one of the most unbelievable moments on television when police chased Simpson for a considerable amount of time after being accused of the murder of his ex-wife Nicole Brown Simpson and her friend Ronald Goldman. Once caught, the former NFL player was involved in a much-publicized nine-month trial only to be acquitted despite several pieces of evidence against him.
Dishonorable Mentions
Our list of the biggest sports controversies of all time can't be completed without mentioning these sports scandals too:
Mike Tyson's Bite Fight
New Orleans Saints Bounty Program
SMU Death Penalty
Feel free to share any of the biggest scandals in sports that we missed in the comments below!