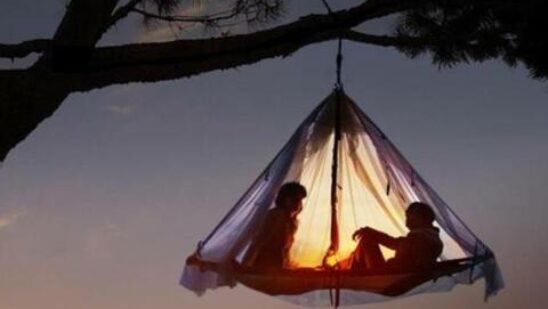 Fancy a summer holiday where you can get back to nature? Whether you love the luxury of 5-star hotels, or you prefer to get up and close with all of nature's creepy crawlies, these top 5 tree house hotels in the world are just perfect for you!
5. Ariau Amazon Towers (Brazil)
If you fancy visiting the Amazon but don't want to be too far from your home comforts, Ariau Amazon Towers may be just what you're looking for. It may not be the prettiest hotel on the list, but it certainly makes up for it in way of amenities. It's a massive tree-house complex with two swimming pools, two helipads, and two amphitheaters; clearly one's not enough in the Amazon!
After a long hard day in the jungle, there's even dry cleaning available. If you feel like you're running out of indoor activities, there's also plenty to do outside. You can go piranha fishing, alligator spotting, and even go swimming with the pink Amazon River dolphins. Of course, there's also an internet café, so you can keep everyone updated on your adventures. It really is jungle luxury.
4. Tree Top Camping (UK)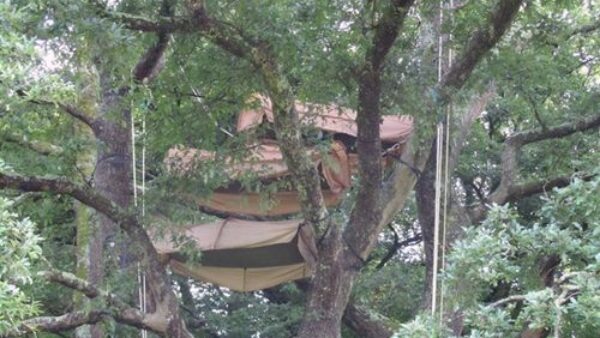 While not technically a tree house, this option may, in fact, be the scariest one of all. The Mighty Oak Tree Climbing Company in Cornwall offers tree camping as an extension of their climbing package.
You get to camp out in tree boats, which are essentially hammocks suspended high in the trees. You can even enjoy breakfast before you leave. The climber is secured at all times (as are the hammocks,) but it still won't be most people's idea of a relaxing break!
3. The Gibbon Experience (Laos)
If you want a more intimate experience with nature, then this third tree house may be for you. Set high up in the canopy of the Bokeo nature reserve in Northern Laos, The Gibbon Experience is an eco-tourism project that allows you to experience the lifestyle of the elusive black gibbon.
But it's a bit of a trek to get to the tree houses, and this is definitely one to avoid if you're scared of heights! You reach your tree house by zip wire, and from then on that's your only means of transport. The tree house is open to the outside world, so if you're not comfortable with snakes in your bed, tarantulas in the loo, and leeches stuck to every imaginable place, you should probably give this one a miss!
2. Treehotel (Sweden)
This second hotel is one for those of you who love luxury. Set in a pine forest in Northern Sweden, Treehotel offers a comfortable way to spend your night off the ground. Rather than a central hotel, the rooms are each positioned separately among the trees, giving the impression that you're the only guest.
Sleep in the Mirror Cube and disappear among the trees, while a night in the Bird's Nest is the ultimate in comfort – despite its exterior appearance. There's even a UFO pod. If you're just looking to relax and unwind, then just pay for a trip to the local tree sauna. With 5 rooms currently and 19 more planned, you'll be sure to find one to suit you!
1. Hang Nga's Tree House (Vietnam)
If you are after a surreal tree house experience, then pay a visit to Hang Nga's Tree House in Vietnam. Nicknamed the 'Crazy House', this tree house isn't suspended up a tree; instead, it's a 5 story house in the shape of one!
It has a fairytale quality to it, with ten themed guest rooms available. But the decor is rather dated, and just a little bit creepy. Lots of tourists take day trips to the house, so make sure to get up early if you don't want to be snapped in your pajamas!
Hopefully, this list of the top 5 tree house hotels in the world will inspire you to go on a tree house holiday, and swap your wooden bed for a wooden roof above your head. Which destination would you choose?