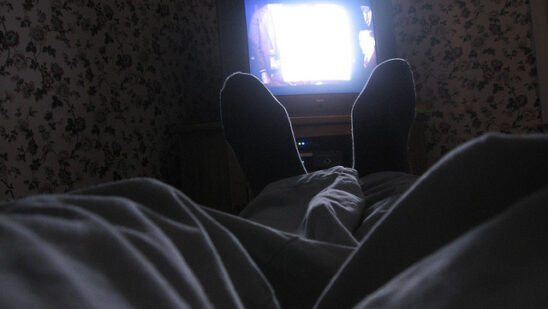 Watching films together is really an American pastime. We make movie nights part of our social interaction often. When it comes to watching movies in the comfort of your own home, it seems as though there are a lot of options today. From pay-per-view movie rentals to Netflix to rent at your local store, it's tough to determine exactly which service is going to work long-term for you and your family. No matter what you decide, you want to make sure that you are watching your favorite films of the best quality. Even if you decide to watch them on the TV with the whole family, you want to make sure you can actually see what's going on. If you have already looked into different internet companies to make the transition of changing providers, this may be in your best interest if you want to enjoy your favorite movies. There's nothing worse than having to wait for the next scene to load. Faster internet is always the way. Plus, it will make movie night more enjoyable. Pay-per-view allows you to only pay for the shows that are important to you. You may not want to see every single movie on a digital movie channel but pay-per-view options allow you to only pay for the movies that you want to see. Likewise, special sporting events can also be viewed this way. So, what is the best way to watch your favorite movies?
Pay For What You Want to See
Rather than paying for an entire sports package, for example, you can just pay for the event that you want to see. This is a great option if you are only interested in having a basic cable option. You don't have to pay month to month for the frills, bells, and whistles but pay-per-view allows you access to what you need.
Renting is great for those who live nearby a local movie rental store or box vending machine. These allow you to pay in person and avoid the digital world altogether.
If you prefer DVDs or Blu-ray discs, this may be the best way to go. Additionally, having hard copies of your favorite movies allows you to proudly display your favorite videos. Having hard copies of movies also allows you to gift DVDs to loved ones.
Netflix and other online streaming services are great for those who want to watch films instantly. While these services may not carry as many new-release titles, they typically have a wide variety of shows and movies to watch at a reasonable monthly rate.
Watch Them Online
If you are a fan of classics or aren't particularly interested in having to see the latest new release, these are great options because they allow you to access your digital account online, on mobile devices, or on your home television through applications on your TV or gaming system. For an additional fee, however, a lot of the services will allow you to select new releases and have them delivered.
Digital television, on the other hand, is one of the fastest, easiest, and most user-friendly wants to enjoy movies at home. In essence, it's really the best of both worlds. For example, Comcast allows you to use "On Demand" options that give you access to movies and prime-time shows. It also allows you to access these in a variety of ways.
So whether you need to stream online while traveling or enjoy your television at home, this one-stop option gives you access no matter where you are. Digital television subscribers often allow more customizable options for their viewers. In addition to digital television, for example, many subscribers opt for DVR which allows them to watch prerecorded shows.
Conclusion
Regardless of what option you choose, it's important to think of what works for your family's needs. Keep in mind budget and interests. If you have many people with diverse tastes, you'll want to consider that as well.
Whether you want instant access to new releases or want a month-to-month subscription that will allow you to find a wide variety of instant videos, with just a bit of research you will likely find an option that makes everyone in the family happy.
Find what works for you and then stick with it. Are you interested in finding the latest digital information at the most cost-effective rate?