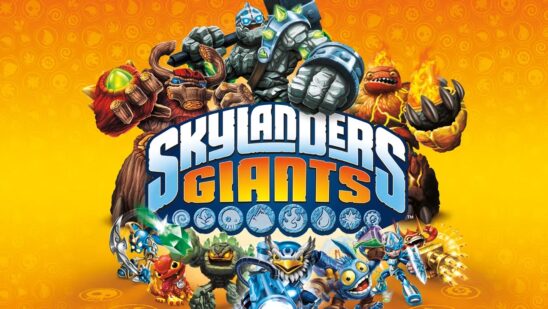 October saw the release of the latest installment in the Skylanders Giants series aka Skylanders Giants, exactly one year after the original title Skylanders Spyro's Adventure's release back in 2011. Skylanders Giants has made quite an imprint on the gaming world. While the marketing was aimed at children, people of all ages flocked to the game to enjoy the different aspects that were created by Toys for Bob as a way to show other game developers how to think outside of the box.
The Legacy 
The original installment of the Skylanders series – Spyro's Adventure had quite a creative marketing strategy for launching a new game. The Skylanders series found a fun way for children to enjoy accessing new characters. It was not like other games where all you had to do was to select the character that you wanted to play with at the beginning of a game.
The Skylanders marketers developed a series of toys that matched the Skylanders characters which you could play in the game. You would have to acquire the toy which would provide you with a USB plug-in that would grant you access to that particular character.
The exciting part about gaining access to new characters was not that you simply had a variety of characters, but each character had its own set of skills. The USB also came with upgrades that were specific to certain characters. The new creative concept was really what set Skylanders above other games and made it possible for the gaming studio to develop a sequel.
Skylanders Giants
Skylanders Giants is less like a new game and more like an upgrade or add-on to the original. It does offer a large number of upgrades. There are new characters that can be used, and now you have the Skylanders Giants.
The Giants help you to make battles a little bit easier, they can accomplish certain tasks that may otherwise not be possible, and there are also opportunities to unlock certain areas or bonuses that can only be done with the Giants.
The Giants are quite large when compared to the original Skylanders. They are at least twice the size, and their girth allows them to battle and accomplish many physical tasks with ease.
The downside to the Giants is that due to their size, they are much slower, and this can hinder them when moving from one challenge to the next. They also are extremely easy targets due to their large frame.
Overall, if you enjoyed Spyro's Adventure then you will surely enjoy Skylanders Giants too. There are plenty of new toys to collect, and it is available for the Xbox, PS3, Wii, and Nintendo 3DS so almost everyone will be able to enjoy them.
This is definitely not a cheap game as it does take some investment if you plan on acquiring all of the toys that go along with the game, but it is a fun and entertaining collection to build. It helps to keep the game unique, fun, and challenging. Since this is the 2nd installment everything is made to be bigger and better like true sequel expectations encourage.
There is plenty of fun for an entire family and on almost any gaming device that one currently holds in its home. We highly recommend the title!