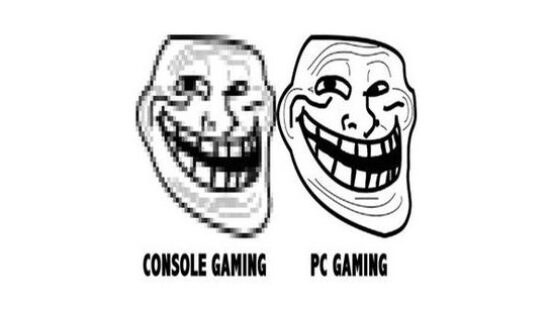 With the birth of the game console, the war between gaming platforms began. Desktop computers no longer held the monopoly in gaming, especially when the Sony Playstation arrived with more sophisticated graphics and control, rivaling that of the PC. Other brands followed suit with their own consoles such as the Microsoft Xbox and the Nintendo Gamecube/Wii. These game consoles gained a cult following and there has been no turning back since. Today we have tried to find out the winner of pc gaming vs console gaming debate, which actually deserves the title of the real king of the gaming world.
Cost of Platform
In terms of start-up cost, the game console is hands-down the cheaper option at just around $300. Any variance in cost within the same brand would be accounted for only by storage capacity and accessories. Otherwise, each brand does not have any other variations in terms of graphics or processing power.
On the other, creating a respectable gaming PC will cost at least over a thousand dollars and more depending on the specifications. However, a gaming PC once assembled has the advantage that it can be customized to the hilt with the numerous future brands and specs in graphics cards and processors.
PC 1 | Console 1 (a draw)
Flexibility and Durability
The issue with consoles is the inability to upgrade. There is no possibility of upgrading an old system with new or more powerful specs. When the new model is launched after a few years, you need to buy the entire system to improve your gaming experience. Durability is also an issue considering that consoles are not powerful enough to withstand hours of playing.
Keeping one in top condition means limiting gameplay to a couple of hours and allowing it to cool down before playing again. Consoles are notorious for overheating, especially the earlier versions of the Xbox 360.
Whereas a powerful PC can withstand gameplay for as much as the gamer's body can take. Maintenance and upgrades are relatively easy with a PC since you can take out specific parts that need to be repaired, replaced, or upgraded.
PC 2 | Console 1
Controls
Console systems have limited control over whatever is designed for the system. On the other hand, a PC can accommodate almost any type of controller that fits the USB port.
As a matter of fact, the functions embedded in the latest gaming keyboards are exciting and worth a try. They are specifically designed to make the gaming experience more fluid and ergonomic.
PC 3 | Console 1
Convenience
Setting up a console is a breeze compared to a PC. All you need is a TV or monitor and you can start playing. Moreover, there are no issues with installation or the need for patches with consoles.
In contrast, a gaming PC usually has a minimum specification requirement. There are games that require higher graphics capability or higher processing power before they can be played.
PC 3 | Console 2
Accessibility
Some popular games are usually released early on consoles whereas their PC versions are released after months (however some titles are released on all platforms simultaneously). Console versions of games are tested more vigorously and are less prone to errors. PC versions of games more than often get patches to solve issues that go unnoticed during alpha testing done by the developers.
Consoles also get exclusive access to a free demo of the latest games more often and in rare cases free games too (e.g. Sony's Welcome Back program which offered free titles as compensation for Playstation Network outage).
PC 3 | Console 3
After all is said and done, playing on a console or a PC has its pros and cons. Though some games are available on both platforms, the experience can be quite different for each and preference depends on the gamer. Both the PC and the console are wonderful tools for entertainment and leisure.
As a matter of fact, most households with kids probably have both since the PC is not just limited to gaming. Why choose when we can have the best of both worlds?