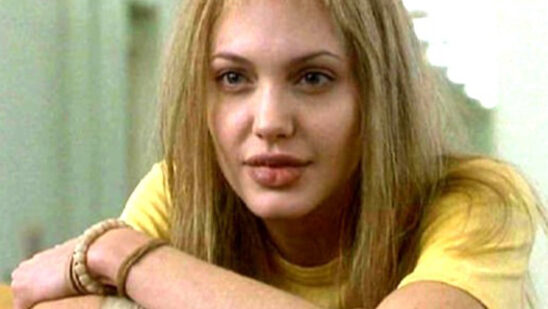 A lipstick manufacturer's dream, feline eyes, slim body, long tresses, and mother to Brad Pitt's six children, a humanitarian and pure lover of life, Angelina Jolie has it all. With Jolie's penchant for taking life by the horns and making it work for her, there's nothing she can't do.
Early Years
Born in Los Angeles to John Voight and Marcheline Bertrand, Angelina came into the world all set to take it on. From an early age Angelina was raised by her mother – after her parent's separation in 1976 – and continuously searched for her place in the world by discovering and exploring different parts of her personality.
At the tender age of 16, she dropped out of acting school and aspired to be the director of a funeral parlor, while modeling in London and New York.
Angelina's boyfriend moved in with her and her mother, the relationship was intense for two years and when it ended young Jolie returned to school, graduated, and returned to studying acting. It's really difficult to believe that as a child Angelina Jolie suffered torment at the hands of her peers at the affluent Beverley Hills High School, but she did.
One has to wonder what's become of her tormentors now. Like most out there, Angelina struggled through depression but has very clearly surfaced that much wiser to the world and knowing herself much better.
Career
Jolie's relationship with her father was strained for some years but she admits to learning a lot from him when observing regular people for roles such as corporates working in offices to people on the street that make a difference. Even with the observations Jolie was turned down for many roles and found herself as an extra in music videos for Lenny Kravitz, The Lemonheads, and Meat Loaf, to name a few.
After several film roles that slid by unnoticed, or were highly criticized, Jolie made her major breakthrough in 1999 with her role in Girl Interrupted. Playing the role of a sociopath, Angelina came to Hollywood's attention as a future major player.
Currently regarded as one of the money-makers in the film industry, and as one of the highest-paid actresses, Angelina's films rake in abundant money and audiences at cinemas the world over.
Personal
Jolie had six little people with Brad Pitt before their breakup. She taught them about the different cultures around the world while also ensuring they never lose sight of who they are, where they come from, and what their different heritages entail.
Each of Jolie's tattoos is significant with many of them symbolizing her love for each person in her eclectic family.
Humanitarian
Angelina continued to explore and became a goodwill ambassador after starring in Lara Croft: Tomb Raider, filmed in Cambodia. Feeling extremely privileged and in a position to make a huge difference in the lives of the less fortunate, Angelina vowed to make a difference and now visits and turns the spotlight on places that the world and media have moved on from such as conflict zones in Sudan, Chad, and Iraq, to name a few.
Hoping to bring the suffering and plights of the communities suffering through the wars, Jolie works towards easing their discomfort and hoping to put an end to the conflict.
Recent Years
Always in the media, Jolie recently made her film directorial debut and worked tirelessly to bring the story in its truest form to the cinema's audience.
Regardless of where Angelina Jolie is in the world, whether she's playing an assassin or planning her next humanitarian mission, she's living life by her rules and the rest of the world is jealous.