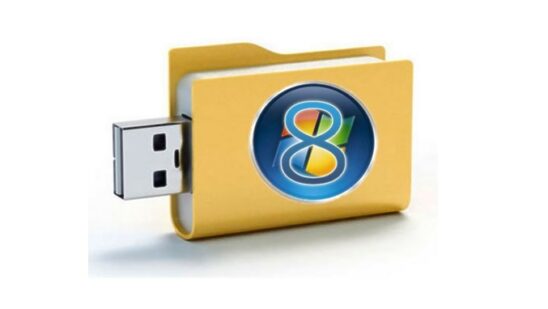 Wondering how to install Windows 8 using a USB flash drive? Microsoft has only released a disc image of Windows 8 Developer Preview, so you can use the Windows 7 USB/DVD tool to install Windows 8 without a disc drive. Those days are gone when making a bootable USB drive was a complex job. Now third-party applications can do this job for you. Follow the simple steps mentioned below to make a bootable USB drive for Windows 8:
Step 1
Download Windows 7 USB/DVD Download Tool for free from Microsoft.
Step 2
Download Windows 8 Developer Preview for free from Microsoft. (Be sure to download the version specifically for your system.)
Step 3
Install the Windows 7 USB/DVD Download Tool on your system.
Step 4
Go to Start > All Programs > Windows 7 USB DVD Download Tool and open the application. Now Select the Windows 8 image you downloaded from Microsoft's site and click next.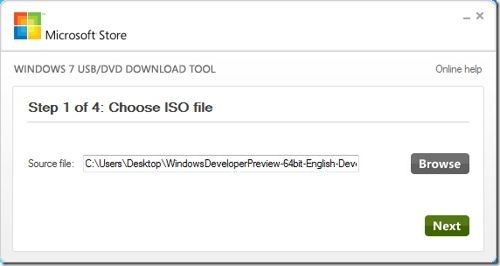 Step 5
In this step, click the USB device.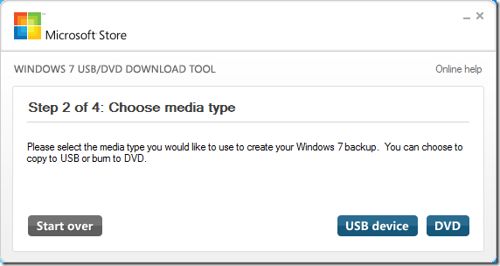 Step 6
In this step, select the USB drive which you want to convert into a bootable Windows 8 drive and click Begin copying. Make sure that the USB device has a capacity larger than 4GB.
Step 7
Don't worry if you have not already formatted the USB flash Drive. The Microsoft tool will offer to do it for you now. Click the Erase USB Device button to proceed.

Microsoft's tool will ask you once more just to confirm.
If you're really sure, hit Yes, and go for it.
Step 8
At this point, the utility will format your USB device, grab all the data from the ISO file, and copy it onto your USB flash drive. It'll also make the drive bootable. All you can do now is wait until the progress meter gets to 100 percent. Once that happens, it's safe to remove the USB drive from your PC.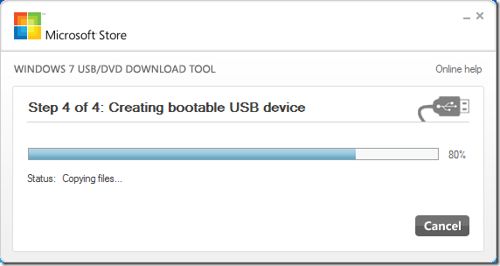 Step 9
Restart your computer now. Make sure you have USB boot enabled from the Bios options. Typically hitting F1, F10, Del, Esc, or some other special function key while booting your computer will get you into the BIOS. Once booted from USB you can now begin the installation of Windows 8. That's it. In case you are worried about Windows 8 system requirements, then have a look at them below:
16 Gigabyte hard drive for 32-bit systems, 20 Gigabytes for 64-bit systems
1 Gigahertz or faster 32-bit or 64-bit processor
1 Gigabyte of RAM for 32-bit, 2 Gigabytes of RAM for 64-bit minimum
Direct X 9 graphics card
That's it. Enjoy Windows 8 and let us know your thoughts in the comments below.