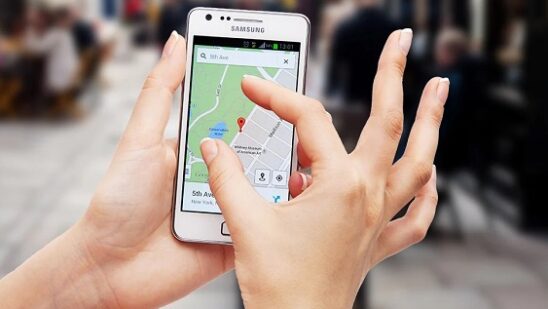 The new Google Maps app offers a smooth, fast, and most importantly accurate user experience using Google's real-time data and mapping information. Google has powered this mapping application with lots of features such as a built-in local search to find different places, voice-guided turn-by-turn directions, transit route directions, live traffic information, 3D images, panoramic images, and much more. Let's take a look at how to disable location tracking and user data collection in Google Maps:
When Google Maps is used, Google needs to collect user location data and tracks the user's movement – similar to other map applications. The problem is that this is the default behavior of the app and some people don't like to be tracked while some people don't like it for several other privacy reasons. Luckily, we are here to help. It is quite simple to turn off this auto-tracking, you just need to follow some simple steps.
If you have just installed the Google maps app, on the very first launch it will ask you whether you want your location data to be collected or not, simply say NO, but in case you missed this step while going to the next screen, then don't worry and simply follow these steps:
Note: Your Google account should be logged in already before opening the Google maps app to perform the following steps.
Step 1
Install Google Maps from iTunes Store and launch the app.
Step 2
When the app gets launched, select the Profile icon on the top right side of the navigation bar.
Step 3
After the Profile screen appears, select the Settings icon on the top right side.
Step 4
In the settings tab, go down and select About, Terms & Privacy.
Step 5
On the next screen, press Terms & Privacy.
Step 6
Scroll to the bottom of this screen and look for the option called Location Data Collection (it will be turned ON).
Step 7
Click Location Data Collection to turn it OFF (and that's it).
After following these quick and easy steps, your iPhone would no longer be tracked in Google Maps!