Most of the gamers out there who have been following the FIFA series on the PC usually use the keyboard as their primary input method. A few that do use a controller would be very well aware of the fact that the right analog stick won't work in most cases, which deprives you of the "Trick Stick" and in the process, to be honest makes a game a lot less fun. Here's how to enable the "Trick Stick" on your controller (works with previous versions of the game too!):
Basically, the problem is that EA Sports has selected a few "Supported Controllers" and only those certain controllers actually have the trick stick and the other control options enabled! So what we are going to do is actually fool the game into thinking that you have a compatible controller by making a few simple changes in the registry.
First, we need to find out the name of your controller.
Plugin your controller, then head into the control panel, you will find your controller under "Game Controllers" if you are running Windows XP or "Devices and Printers" in Windows 7.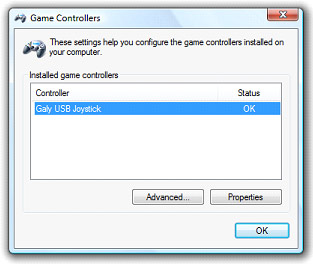 Now open up the registry editor by typing "Regedit" in the Run window (WinKey+R).
Navigate to HKEY_CURRENT_– USER->System-> CurrentControlSet->Control->MediaProperties->Joystick->OEM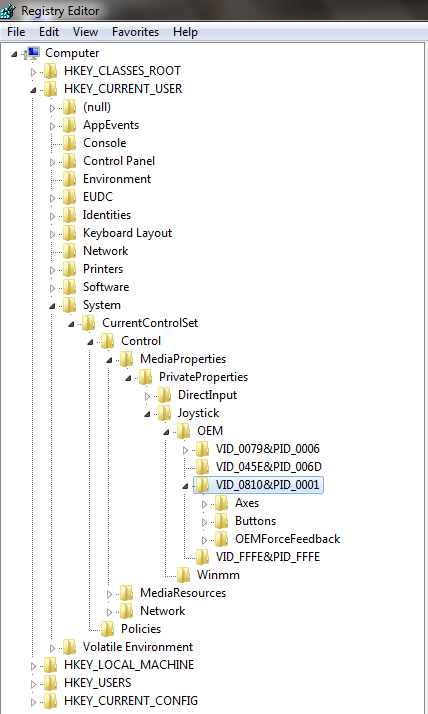 Now, all you need to do is to select each and every folder under OEM to find the subfolder under which your joystick name exists. Once you find your joystick name you are nearly done.
Double-click on the "OEMName" file, and you should see a dialog box with your controller name in it. Now,  replace your controller name with one of the following controller names.
1. Logitech Dual Action
2. Logitech RumblePad 2 USB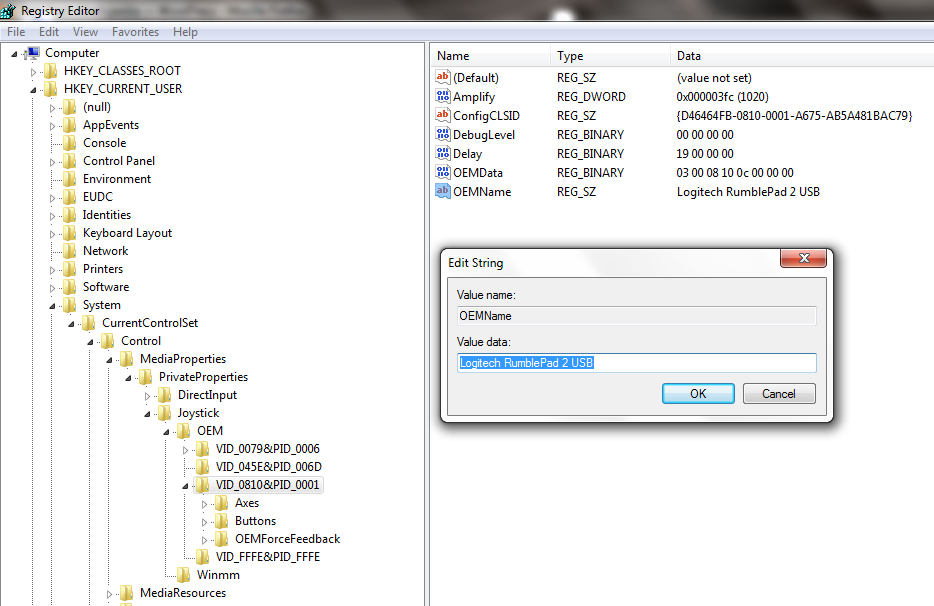 And you're all done.
The right analog stick should now be working perfectly!
Enjoy!