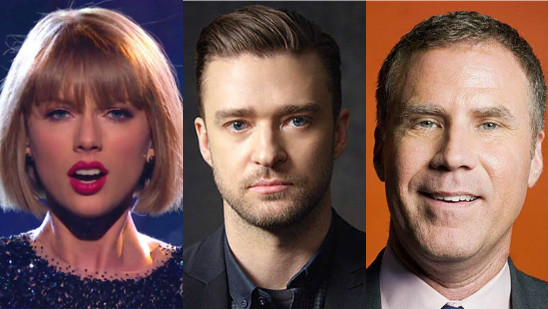 When we think about celebrities, we always imagine them to be perfect people, living a perfect life. But it couldn't be further from the truth. Celebrities are just as imperfect as anyone of us. They have some good habits and some bad habits. But here today we are not going to discuss the good and the bad, we are instead going to focus on the craziest celebrity hotel habits that they are known for.
We are quite aware, a hotel's top priority is taking care of their guests, and if the guest happens to be a celebrity, it becomes a totally different ball game. They spend most of the time making sure rooms are tidy, towels and toiletries have been restocked, and that you've got an extra pillow if you need it. But what happens when a celebrity comes to stay? Things surely get a little weird sometimes:
Rihanna a renowned singer and songwriter asks for 1 large throw rug, which must be "plush" with an "animal print" and "must be CLEAN" as she will walk on it barefoot.
Another renowned singer and songwriter Taylor Swift have a crazy habit. If arriving before 11 am, she asks the hotel to go to Starbucks and get her favorite beverages. Madonna the queen of pop, once asked to have her room fully refurbished, which involved a fresh coat of paint, new lights, and a new bed.
Justin Timberlake asks that somebody comes around every two hours to disinfect his room's doorknobs. Barbara Streisand demanded not to be talked to unless specifically requested. She also demands that the staff enter and leave backward, now that is weird. Elton John once reportedly asked for an entire hotel room just for his sunglasses. Rod Stewart has a "darkening team" that scouts hotels ahead of time as he hates light entering his room when trying to have a nap.
Not only do the hotels have to prepare for celebrities before they arrive, but they also have to deal with the aftereffects once they leave. Keith Moon, famous for driving cars into pools and lobbing sticks of dynamite into hotel toilets, once received a bill of $50,000. Keith Richards of Rolling Stones is known to be a trendsetter of trashing hotel rooms. He was once videoed throwing the hotel's TV off the balcony. Florence Welch once set fire to a room at New York's Bowery Hotel. Lindsay Lohan allegedly caused $50,000 worth of damage to her suite in New York's Union Square Hotel.
Today we bring you the 'Celebrity Hotel Habits' infographic, showcasing the bizarre things surrounding celebrities and their stays in hotels. The infographic also showcases the top hotels around the world and the celebrities that stayed in these hotels. We hope, you find our featured infographic interesting: