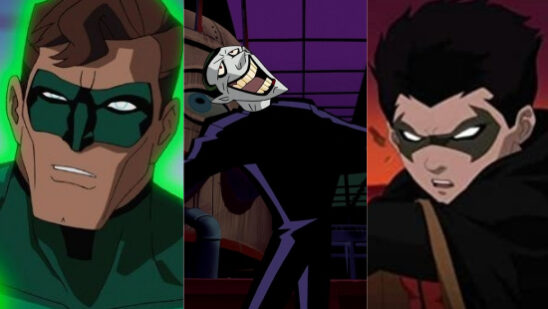 It is no secret that Marvel reigns supreme when it comes to live-action adaptions of superheroes. Even though DC has desperately tried (and failed) to replicate the results, their strength lies in animated movies. Let's give credit where credit is due so take a look at the 15 best DC animated movies of all time:
15. Justice League vs. Teen Titans (2016)
The two primary superhero teams of DC butt heads in this epic battle. After the Justice League is possessed by the demonic supervillain Trigon, it is up to Damian Wane aka Robin to save the day.
Once he joins Teen Titans, he has no choice but to lead the team to battle against Justice League.
14. Justice League: Gods and Monsters (2015)
An original story by prominent DC writer, Justice League: Gods and Monsters is set in an alternate universe in which Herman Guerra is Superman, Kirk Langstorm is Batman and Bekka is Wonder Woman.
After the trio is accused of being suspects in different murder cases, Justice League must reclaim their innocence to escape the long arm of the law. The animated movie features several alternate versions of popular DC characters such as Mr. Freeze, Steel, Cyborg, Atom, etc.
13. All-Star Superman (2011)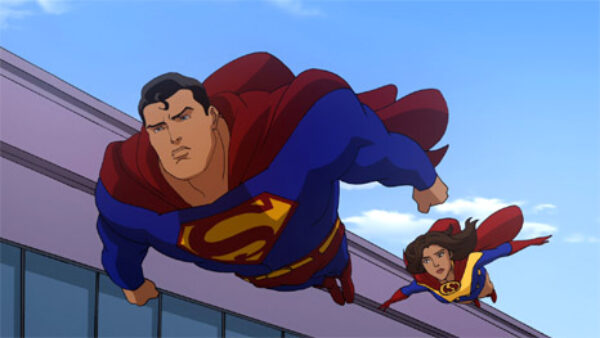 Due to an overdose of solar radiation, Superman experiences a rapid increase in his superpowers but he has no time for celebrations. The overexposure to solar radiation not only increased his powers but shortened his life as well.
As Superman comes to terms with the reality that he has just a few days left, he prepares for his death but crime does not take a holiday. With Lex Luthor having evil plans of his own, Superman must stop the nefarious foe within the limited time he has.
12. Teen Titans: The Judas Contract (2017)
Supervillain Brother Blood is bent on increasing his lifespan by bathing in the blood of his enemies. He sets his sights on the Teen Titans and plans to drain their powers from them to achieve a god-like presence.
Though he captures most of the members of Teen Titans, Dick Grayson aka Nightwing valiantly steps ahead to foil his plans. Fans of the canceled animated television show Young Justice would be pleased to know that the voice actors of Speedy, Kid Flash, and Bumblebee reprised their roles for the Teen Titans: The Judas Contract.
11. Justice League Dark (2017)
When law-abiding citizens of Gotham, Metropolis, and Washington, D.C. commit heinous crimes after being possessed by demons, Justice League heroically intervenes but soon realized that they have bitten off more than they can chew.
However, they experience a stroke of luck Justice League Dark members John Constantine, Zatanna Zatara, Deadman, Etrigan the Demon, Black Orchid, and Swamp Thing join their side to even the odds.
10. Green Lantern: First Flight (2009)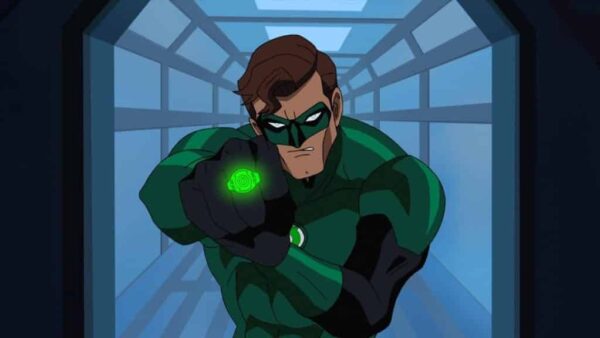 Two years before the disastrous Green Lantern flick starring Ryan Reynolds, DC told a much better origin story through animation. The critical and commercial receptions of the movie were so atrocious that plans for sequels were immediately axed.
The realm of animation is certainly one of DC's strong points and Green Lantern: First Flight certainly showcases it. After pilot Hal Jordan is given a powerful ring from an alien on the verge of death, he instantly becomes the first human ever to join the Green Lantern Corps.
9. Wonder Woman (2009)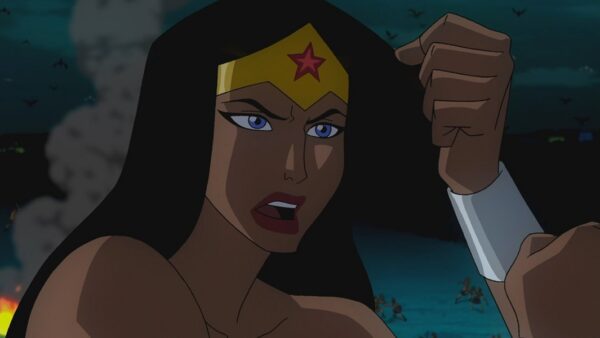 It is no secret that despite being the greatest and most well-known superhero of DC, Wonder Woman has been treated rather poorly when it comes to live-action adaptions. In fact, she had three proposed but canceled television shows and by the time she made her live-action debut, her contemporaries Superman and Batman both had more than half a dozen movies.
Though Wonder Woman finally had her very own live-action movie in 2017, having her solo animated movie eight years ago was considered quite an achievement for the acclaimed female superhero. Revolving around her origin and battling the god of war, Ares, the animated movie is a must-watch for Wonder Woman fans.
8. Batman: Assault on Arkham (2014)
Remember when DC Extended Universe was heavily promoting the 2016 Suicide Squad as a game-changer in the superhero genre? From Jared Leto's overhyped portrayal of the Joker to David Ayer's substandard direction, the movie left a bad taste in the mouth of moviegoers.
Two years before the movie's release, DC released the animated flick Batman: Assault on Arkham. Do not let the title fool you! Batman is merely a minor character and Suicide Squad members are the real stars of the show. If only director Ayer had watched this animated movie before the shoot.
7. Justice League: Crisis on Two Earths (2010)
The concept of an alternate universe opens up countless possibilities for animators to experiment and Justice League: Crisis on Two Earths is a stunning example. The fate of humanity hangs in the balance as the Justice League must engage in a battle against evil versions of themselves.
As one of DC's most spectacular animated movies, it is vital to point out that the story was written by none other than Dwayne McDuffie, the writer, and producer of the animated series Justice League Unlimited. The movie was well-received by the critics and even had a sequel titled Justice League: Doom.
6. Batman Beyond: Return of the Joker (2000)
While Batman Beyond mentions or references several iconic members from Batman's rogues' gallery, it had largely been hush-hush about the Joker. It all paid off when the Clown Prince of Crime finally made an appearance in the animated movie, Batman Beyond: Return of the Joker.
After being killed by Tim Drake aka the third Robin, the Joker was buried deep beneath Arkham Asylum. Yet Batman's greatest adversary seemingly returns from the dead to wreak havoc in Gotham City once again just like in the good old days. With Bruce Wayne retired, it is up to Terry McGinnis to put an end to the Joker's plans.
5. Batman: Mask of the Phantasm (1993)
For an entire generation of fans, their favorite portrayal of Batman is not by Christian Bale or Michael Keaton but by voice actor Kevin Conroy in Batman: The Animated Series. Despite its limitations such as no murders and no blood, the show was still able to do justice to the Batman mythos.
At the height of its popularity, the animated show had its very own cinematic movie titled Batman: Mask of the Phantasm. Dark, thrilling, and unsettling, the movie was nominated for an Annie Award for Best Animated Feature but lost to The Lion King.
4. Batman: The Dark Knight Returns, Part 1 (2012)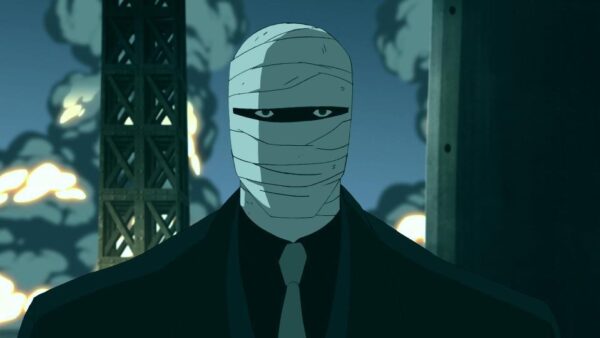 Emotionally scarred by the death of Jason Todd aka the second Robin, Bruce Wayne finally retires as Batman and develops a close relationship with Commissioner James Gordon over the years.
As the crime rate in Gotham experiences a spike and a gang of Mutants cause a ruckus, the 55-year-old Wayne dons the cape and cowl once again to save the city from falling into chaos.
3. Batman: Under the Red Hood (2010)
As previously mentioned, the death of Jason Todd aka the second Robin emotionally scarred Batman. He vows never to have a crime-fighting partner again and begins working solo again.
As a mysterious vigilante known as the Red Hood enter Gotham and begins regulating crime instead of ending it, he quickly catches Batman's attention. Once the two finally meet, the Caped Crusader soon realizes that the Red Hood is not an unfamiliar figure as he initially believed.  
2. Justice League: The Flashpoint Paradox (2013)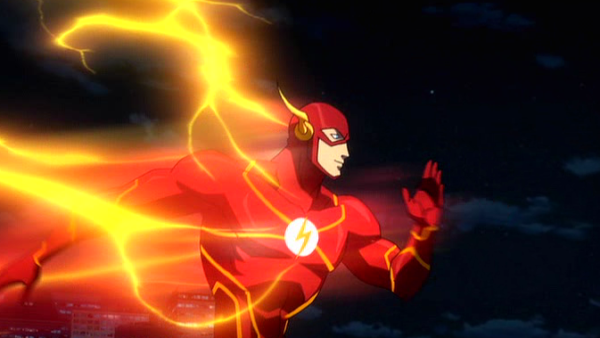 Imagine a world without the Justice League. That is exactly what Barry Allen aka the Flash experienced after waking up one day. His powers are gone, Aquaman's Atlantean forces and Wonder Woman's Amazons are engaged in a war for dominance and Bruce Wayne died in his childhood and his father Thomas is Batman.
Quickly realizing that he is in an alternate timeline, Barry must fix the seemingly unrepairable damage before it is too late. Justice League: The Flashpoint Paradox was praised for being faithful to its source material and even received an impressive 100% rating on Rotten Tomatoes based on five reviews.
1. Batman: The Dark Knight Returns, Part 2 (2013)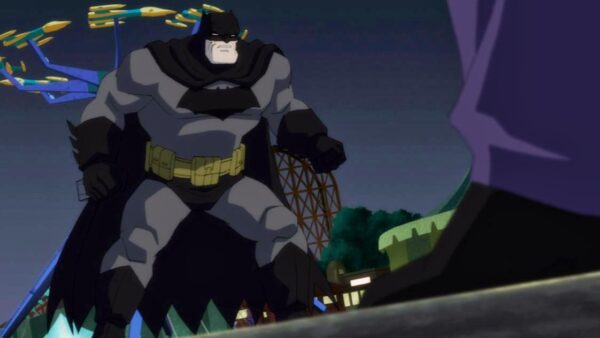 As a sequel to the aforementioned Batman: The Dark Knight Returns, the animated movie leaves no stone unturned when it comes to taking the viewers on an exhilarating ride. After taking down the mutant leader, Batman's troubles are far from over as he comes across familiar faces.
The Joker returns as soon as Batman returns from retirement and things only get complicated. If that was not enough, the Caped Crusader must also battle against Superman who is now working as a government operative instead of a superhero.
Honorable Mentions
Here are some more of the best DC animated films as well:
Superman/Batman: Public Enemies (2009)  
Green Lantern: Emerald Knights (2011)
Justice League: War (2014)
Did we miss any of the best DC animated movies of all time? Feel free to share your views in the comments below!