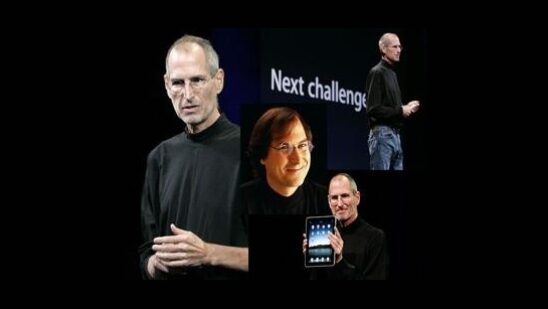 Apple had indeed become a part of your daily life without even knowing how many benefits you can get from it. From computers to cellular phones, tablets to gadgets, and many more, Apple didn't seem to fail you as the consumer or user in any way. As an Apple addict and tech expert that supports this piece of excellent technology all the way, you are taken back from the beginning when Steve Jobs and Steve Wozniak co-founded Apple and so on. Here we take a look at an ideal road trip for Apple addicts:
California holds a legion of success for the Apple industry. And what could be the best way to know them all but to go on a road trip and visit Apple's significant places and history? Together with your other Apple addicts and fanatics, geeks, consumers, and critics, you get to enjoy a long trip from seventeen of these places which made Apple what it is today.
The starting point is San Francisco which is also the birthplace of Apple's CEO and co-founder Steve Jobs. Steve is known as the inventor and co-producer of these magnificent devices. Not only that he exhibits his knowledge of the Apple industry but had also been a part of Pixar and Walt Disney as co-founder and director of the said businesses. From this point on, the trip will go north to see the famous Moscone Center. Who wouldn't notice this spectacular building day and night where large events are held such as the yearly gathering of Apple's Macworld since 1993?
Places that would follow after are:
Emeryville, Pixar's home studio plays an important part in Apple's success as well as Jobs's.
Brooks Hall
University of California
Fremont, the first factory of Apple since 1984.  This place holds the biggest ups and downs in the Apple industry which also improved their techniques in approaching new technologies.
San Jose is the birthplace of Apple co-founders Steve Wozniak.
Infinite Loop, if you wanted to see the Apple Headquarters then you are in luck. Infinite Loop is located in Cupertino, CA which is also Apple's mailing address.  
De Anza College
Byte Shop is the first retail Apple store of Steve Jobs and Wozniak which holds the first Apple I units or computers.
Steve Jobs constantly change his residence over the years from 2066 Crist Drive, Mountain View, The Jackling House, and 2101 Waverly Street. You and the other Apple addicts and techies can even visit Steve Jobs's favorite restaurant, especially during lunchtime, Jin Sho. Jobs' was also responsible for the popularity of Jin Sho which is located in Palo Alto, California.  The second to the last stop of this amazing tour is the Alta Mesa Memorial Park where Steve Jobs now lies.
The last stop is Yerba Buena Center for the Arts where the first iPod was launched and will lead you back right from the starting point. This amazing Apple tour and stop experience will definitely give a new impression to all Apple users and to understand and know how the famous Apple had come into existence.
Here is an infographic that sheds some more light on this: