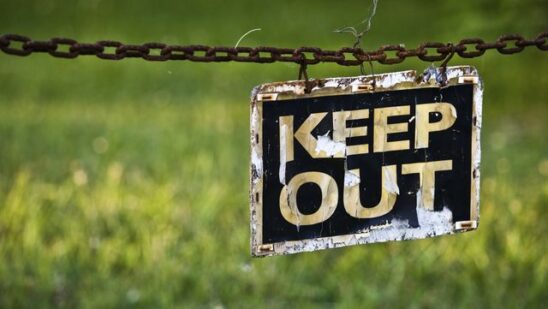 The internet was designed as a free place for the whole world to come together and interact on a broad scale. But doesn't it just bite when a particular website you wish to go to has been blocked by your country's internet service providers? Perhaps it is a commonly visited social media website that all your international friends use; or perhaps it's YouTube, a popular video-sharing website that has been banned in your place for absolutely no mindful reason. We today have compiled a list of the 7 best video streaming proxies that can end your frustration and satisfy all your on-demand video streaming needs irrespective of which part of the globe you live in. These proxies are the best of the best when it comes to YouTube videos and work perfectly well for other video streaming sites as well:
7. Hide My Ass
Hide My Ass is actually one of the best web proxies out there. The server has established itself as one of the best ones for anonymous viewing and video streaming. It works equally well with YouTube and other websites.
The service initially became available in 2005, and ever since then its servers have been continually targeted and taken down by various hackers. Given the fact that they have lasted so long in such an environment, it just goes to show their credibility and determination.
6. Anonymouse
Anonymouse has been running for even longer than Hide My Ass (providing anonymity since 1997 to be exact). While this server was designed to fully support typical web functions such as email and banking, it is also great for streaming online videos.
They pride themselves on claiming to be the only true anonymizing proxy, stating that while other proxies actually leave behind data packet trails that show evidence of online activity, Anonymouse completely turns you to the blindside.
While Anonymouse is reliable, a downfall is that its free service can only be accessed by those who are willing to withstand their free service's slow speed. The paid subscription to Anonymouse unlocks the full speed and a host of other services, if you're willing to pay for a premium proxy then Anonymouse should be your first option right away.
5. 000FreeProxy
000FreeProxy is a very commonly used proxy for streaming videos on banned websites. Their most praised server is their United States server which is the main reason why 000FreeProxy is so famous. Users can safely browse any blocked website they like as if they are viewing it in the United States itself.
Some of the other features that they offer include the ability to choose whether or not to display the URL of the pages, disallow cookies, remove JavaScript, disable images, force base64 encoding, hide the title of the page, and many others.
4. Ninjacloak.com
Ninjacloak is a proxy that can be used completely free of charge for high-quality video streaming along with traditional web browsing. It uses a CGI proxy and its ports are protected by a special firewall that makes the detection of website IP addresses extremely hard for common filters to detect and block.
Ninjacloak.com lives up to its Ninja theme by granting the users a complete state of anonymity when they browse, rendering their activity practically invisible (just like a ninja's actions), and allowing them to pass all filters undetected.
3. Blewpass.com
Blewpass.com is another famous proxy to view blocked video content. This proxy has dedicated servers that run anonymizing codes that scramble the IP address of the users to securely hide them and cause them to blend in with the traffic that is already accessing the website. This allows users to safely visit any single website they want without worrying about any blockage or detection.
Blewpass.com works great for many countries that prohibit access to YouTube such as China, Saudi Arabia, Pakistan, etc.
2. eztv.re
Identity theft is a huge problem in today's society. With the advent of online banking, thieves now have a new avenue to steal from. However, most of the time they are not interested in your money, but mostly in your personal information so that they can easily pretend to be someone else and engage in criminal activities.
Most online identity thieves use phishing tactics to steal your data, which is why proxies such as this one can greatly reduce risk.
1. Free.bestyoutubeproxy.info
This special proxy was designed with countries like China and Pakistan in mind, where residents are more often than not denied access to popular video streaming sites like YouTube. This proxy specializes in streaming YouTube videos to countries that cannot normally access them and therefore has servers that are built to handle large data packets anonymously swiftly.
This allows users the added bonus of visiting other blocked video streaming and social media websites that would normally take too long to access to due poor proxy server speed.
What video streaming proxies do you like? Share with us a few names in the comments section below!
Image courtesy: Pell Studio/Shutterstock