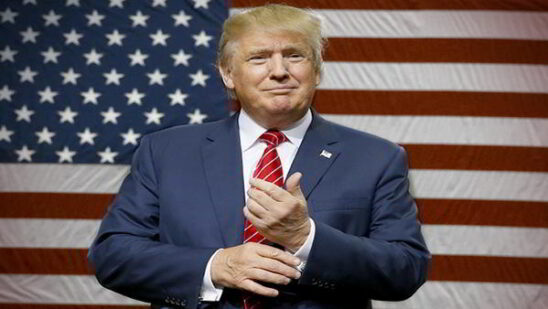 From businessman to President of United States of America, Donald Trump seems to be the man of the hour. An hour that transcends sixty minutes. After shockingly narrowly defeating Hilary Clinton at the 2016 Presidential Election, the very fate of the country is under question. Take a look at some of the 15 interesting Donald Trump facts:
15. Donald Trump is New York Times Best Selling Author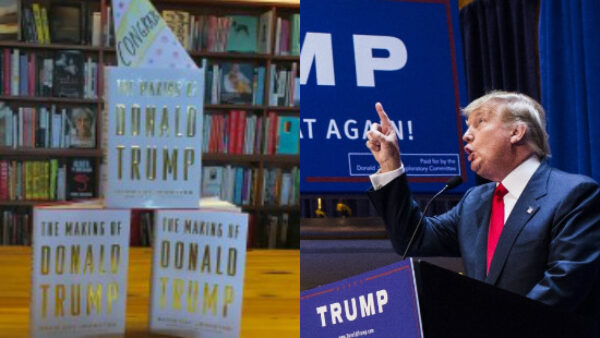 With ghost writer Tony Schwartz, Donald Trump co-authored Trump: The Art of the Deal. The part memoir and part business advice book reached number 1 position on the New York Times Best Seller list and stayed there for 13 weeks.
Afterwards, the book stayed in the list for 15 more weeks and received addition attention during Trump's 2016 election campaign. Citing the book as one of his proudest achievements, the President has called it as his second favorite book. Which brings to his most favorite book …
14. Donald Trump's Favorite Book is the Bible
When Donald Trump referred his book Trump: The Art of the Deal as his second favorite book, speculation arose what might his most favorite book be. Caughting everyone by surprise, he answered, "Do you know what my first is? The Bible! Nothing beats the Bible."
Trump who happens to be a Presbyterian Christian – stated in an interview on The 700 Club,
"I'm a Protestant, I'm a Presbyterian. And you know I've had a good relationship with the church over the years. I think religion is a wonderful thing. I think my religion is a wonderful religion."
13. Donald Trump was a Registered Democrat
Politicians tend to change their political affiliation every now and then depending upon how beneficial it is to them and same is the case with Donald Trump. Though he won as a Republican, Trump was once a registered Democrat.
From 2001 to 2008, Trump was a Democrat but a shift was soon expected as he endorsed Republican John McCain for President in 2008. Next year, Trump officially changed his party registration to Republican but became an Independent for five months in 2011 before returning to the Republican Party, where he pledged to stay.
12. Biff Tannen is Based on Donald Trump
Believe it or not, the antagonist from Back to the Future franchise Biff Tannen is actually based on Donald Trump. Sharing striking similarities in terms of looks and briefly wealth, the fact was not noticed until October 2015 when Back to the Future II became a hot topic again.
When producer and screenplay writer Bob Gale was asked about the resemblance, he revealed it was intentional as elements of Tannen's personality were based on Trump, who was already well known in 1980's due to his real estate work.
11. Donald Trump Abstains from Drinking
There are thousands of wine and liquor in the hotels, casinos and plazas owned by Donald Trump but you might be surprise to know that he himself has never drank alcohol and abstains from it after seeing his elder brother Fred dying from it.
"He was a great guy, a handsome person. He was the life of the party. He was a fantastic guy, but he got stuck on alcohol,"
recalls Trump.
"And it had a profound impact and ultimately [he] became an alcoholic and died of alcoholism. He would tell me, 'Don't drink ever' He understood the problem that he had and that it was a very hard problem."
10. But Launched His Very Own Vodka Brand
While he himself abstains from alcohol, Donald Trump had no second thoughts about launching his own brand of Vodka. Titled Trump Vodka, the President has a fair share of success in business but this one turned out to be a failure.
Launched in United States in 2005, Trump vodka failed to meet the required threshold for distribution as it proved quite unpopular among the masses and was discontinued six year later. However, it is still distributed in Israel.
9. Donald Trump Has Never Used an ATM
Known for shocking, baffling, laughable and even bizarre comments, Donald Trump never fails to leave a statement which becomes the center of attention and the same was the case during his interview on Late Night with Conan O'Brien
Despite being anything but financially unstable, the business mogul claimed in the television appearance that he has never used as ATM in his life. Probably because he has his own people for that kind of stuff.
8. Donald Trump has a Star on Hollywood Walk of Fame
Movie cameos, WWE appearances, hosting NBC reality shows The Apprentice and its spin-off The Celebrity Apprentice, Donald Trump is no stranger to the media.
For his duties as executive producer and host of The Apprentice which ran for 14 seasons, Trump earned $50,000 per episode and as the show gained more success, his salary increased to $1 million per episode. In 2007, Trump received a star on the Hollywood Walk of Fame for his contribution to television.