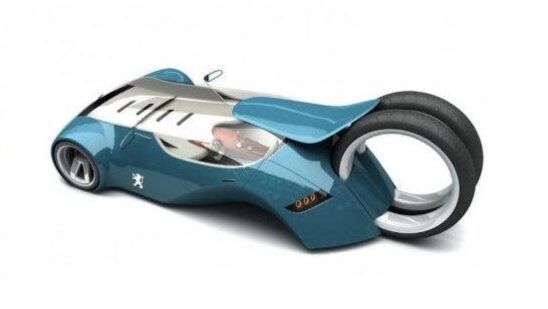 For all those car lovers who hallucinate beyond the typical cars, we bring a collection of the top 10 concept cars. Going by the definition, a concept car is a prototype made to showcase an idea, new styling, technology, and more. Concept cars are getting increasingly popular as manufacturers are taking consumers' wants and need into consideration when developing concept models. Concept cars are unveiled at motor shows to interpret customer reactions to new and radical designs, which might or might not be produced. Most of these vehicles are hybrids and a few are electric. We assembled the top 10 cool concept cars that every car lover would crave to see:
10. Audi RSQ
The futuristic film car Audi RSQ was presented to the public for the first time on April 7, 2004, at the New York International Automobile Show. Audi tackles its most ambitious product placement project ever.
For the epic event motion picture I, Robot, Audi Design developed the spectacular vehicle, which helps leading actor Will Smith – a homicide detective in the year 2035 – solve a mystery that could have grave consequences for the human race.
9. Saab Aero-X
Saab Aero-X is a concept car by Saab unveiled at the 2006 Salon International de l'Auto. It is powered by a 2.8 L twin-turbocharged V6 running on pure ethanol that produces 300 kW (400 hp). 0 to 100 km/h (62 mph) is predicted to be 4.9 and the top speed is limited to 250 km/h (155 mph).
It has a 7-speed manual transmission controlled by paddles on the steering wheel.
8. BMW's Supercar
BMW's supercar icon, the M1, blew out the candles at the Concorso d'Eleganza at Villa d'Este in 2008. In honor of the car's thirtieth birthday, BMW rolled out the new BMW M1 Hommage, a concept/design study that pays tribute to the original M1 and shows what could be possible if BMW were to produce a new mid-engined sports car.
7. Acura Advanced Sports Car Concept
The show-stopping Acura Advanced Sports Car Concept made its world debut at the 2007 North American International Auto Show. The dynamically styled concept provides a preview of the design direction for the successor to the Acura NSX.
Created to take exotic sports car styling to a new level, the concept is designed to incorporate a powerful front-mounted, V-10 engine and a new high-performance, rear-wheel-drive-based version of Acura's exclusive Super Handling All-Wheel Drive (SH-AWD).
6. Cadillac WTF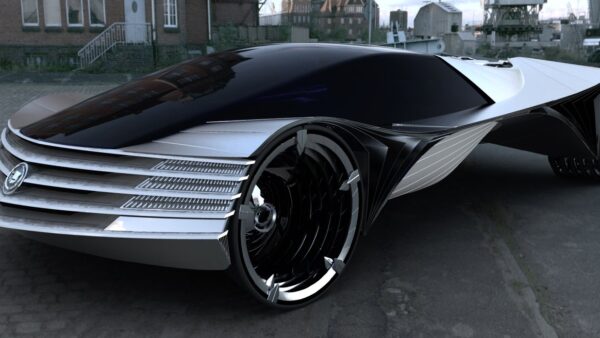 Here's another one from the world of unlimited conceptual design: the Cadillac World Thorium Fuel concept. Otherwise known as the Cadillac WTF. Created by Loren Kulesus, everything about the WTF has been created to last 100 years without maintenance.
That's the reason for element number ninety, thorium: to act as a nuclear fuel powering batteries that would power the car.
5. Plymouth Road Runner
If you love the 2010 Dodge Challenger, you're going to love this concept of the old Plymouth Road Runner.  The artist is Michael Leonhard, a car designer from Vienna Austria. The man is definitely talented that's for sure. The rumor going around the web is this rendering could be the new Plymouth Road Runner for 2011.
I'm skeptical to say the least, especially since Chrysler just filed for bankruptcy. I don't think the car company can afford to make another muscle car, I think Chrysler is concentrating all its energy on making an electric car or hydrogen car instead. If the muscle car does come out though, I'm definitely for it, I would love to see another retro muscle car out on the road.
4. Sintesi Concept Car
Sintesi will be a supercar with huge ambitions and it's the first concept car made by Pininfarina after a 3-year break. Sintesi is inspired by Pininfarina's latest project, made in 2005, Maserati Birdcage 75th.
The design for Sintesi was closely supervised by the head of the creative department from Pininfarina, Lowie, and Vermeersch. Well, see how this car will be in almost a month at Geneva Auto Show.
3. Bugatti Galibier
Bugatti Galibier concept car is a great design with a Bugatti radiator grille, Bugatti big round LED headlights, and Bugatti clamshell running. Look at the elegant design, it's very interesting.
Moreover, the Bugatti Galibier concept car uses a 16-cylinder, 8-liter engine with two-stage supercharging.
2. Chevy Camaro
The Chevy Camaro for sure. The iconic design must, by definition, inspire some controversy.
With 400 horsepower from a small-block V-8 and independent rear suspension, this Camaro will scream. Chevy and GM really need this one.
1. BMW GINA
BMW GINA vision of the future. Not to be outdone, the BMW design department has once again come up with a creation that they claim is a new approach to automotive design.
This new concept car is the BMW GINA Light Visionary Model which may be the most expensive car created by BMW. Geometry and Functions In "N" Adoptions or simply GINA by BMW is a concept that inherently delves into the creative instinct of the owners of future cars.
What are your favorite cool concept cars? Share them with us in the comments below!