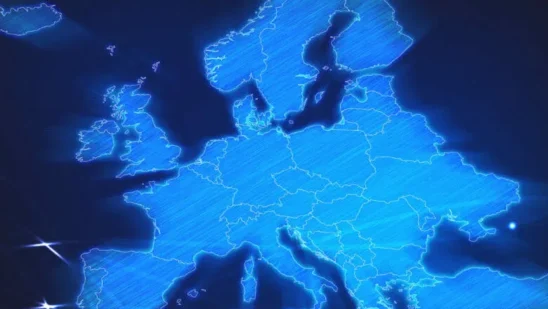 Among the many competing and struggling niche-based web companies hailing from Europe here is the list of the top 5 web businesses that came out and stood out among their competitors and are now doing well in expanding their businesses abroad. This listing of the top 5 successful web businesses that have come out of Europe is based on an independent inquiry conducted within the intercontinental ranges of Europe. Leading companies and web services subscribers had been asked to nominate web companies outside their domain and portfolio for transparency and were ranked based on expansion, user spectrum, coverage of service, and originality in concept.
5. Veepee (originally Vente-privee)
An exclusive online sales club from France – Pioneered in La Plaine Saint-Denis, France with the domain address of veepee.com (previously www.vente-privee.com), this exclusive online sales club is a pioneer when it comes to its methods of online marketing and auctioning system. Other online sales clubs all over the world are trying to imitate their system.
Dealing with as many as 72 million users, the estimated amount of total sales for this site during its 2018 run is close to 3.7 billion Euros. This makes Veepee one of the most successful web businesses for its type and class.
4. Wonga
A quick-access short-term cash loan provider from England – conceptualized first in London, England – this online business finance provider gives quick access to shorter-term cash loans through online verification and reception methods.
Wonga.com eliminates the tedious process of a loan application via "warm financers" sparing you from standing in long queues at loan offices every time you apply for a short-term loan. Being able to get cash loans in emergencies has never been easier. Wonga.com found itself in a specialized niche that positions its web business on a fast economic track.
After exponential initial success, the company got entangled in various controversies and legal issues, and in August 2018 the company stopped giving new loans and started focusing on its existing clientele.
3. Shazam
An online music discovery engine provider from England – originating from London, England, gives out multiple functions of searching and indexing new songs, upcoming hit music articles from independent or underground musicians, and even concert information from famous bands and artists.
Shazam.com helps in finding multiple niches in a single industry. Thanks to its massive success and accuracy of detection, the company was acquired by Apple for $400 million in 2018.
2. Gameforge
The online gaming company from Germany – founded in Karlsruhe, Germany – has been known in the Internet community to be one of the fastest-growing publishers and developers of free access massively played multiplayer online games that range from browser game selections to client games on RPG formats.
Gameforge.com boasted a revenue of $82.3 million with over 450 million online subscribers in 2022, with its games available in 50 different languages and more than 21 server gateways. Gameforge has been hailed as one of the technological pioneers in the online field by the 2009 World Economic Forum.
1. Spotify
A digital service provider from England – hailing from London, England – which specializes in providing music sharing and searching tools via social networking services.
It boasts 133 million premium users. It also effectively uses its interface system to load up ad-supported subscriber services. This makes Spotify.com one of the most effective ad marketers in the European online market.
Did we miss any top successful web businesses that have come out of Europe? Let us know in the comments below!