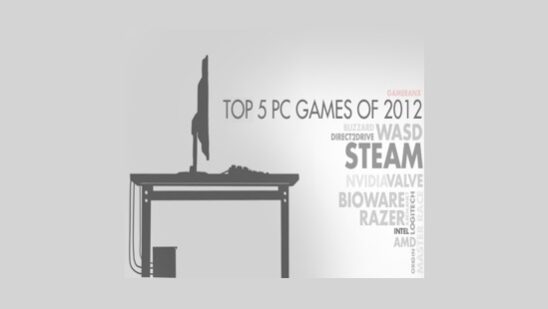 So we're about to hit ¼ of the way into 2012 and we've got past the initial post-Christmas slowdown of game releases it's time we look at what you have to look towards for the rest of the year. There are a bunch of cool upcoming pc games in 2012, and various titles among them belong to the strategy genre. For your consideration here are the 5 most promising upcoming strategy games of this year:
5. Port Royale 3
Since Kalypso obtained the rights to the series from Ascaron Entertainment they've been putting in the work for the follow-up to Port Royale 2.
Following 2 different paths based on your preference; are you an adventurer or are you a trader?
Though being owned by the same people that bring us the Tropico series this game is in good hands and will be arriving with us later on in the year. So if you're a fan of sea-based strategy, Pirates of the Caribbean, or just feel like trying something new then this could be for you!
4. XCOM: Enemy Unknown
While we imagine a fair amount of people were probably less than pleased at the thought of the newest XCOM taking a far more action-oriented route going down into the first-person genre we didn't have to wait too long before we were also given something much more traditional to look forward to.
The real-time strategy element is part of the GeoScape system where you keep track of resources, and strategies and generally manage the conflict around the world while battles are turn-based with units being movable around the battlefield similar to that of Valkyria Chronicles.
Enemy Unknown is promised to be a full return to the strategy formula we remember so fondly, as well as being a reimagining of the franchise and not a sequel, it should attract even more people to the XCOM series as a whole.
It's shaping up to be a good year for XCOM lovers and hopefully a magnificent return to form under Sid Mieir's watchful eye.
3. Shad'o
Tower defense games seem to be everywhere you look over the internet lately, while finding a truly special one that tries something new or breaks the mold a little bit can be like finding a needle in a haystack.
So we present to you Okugi Studios 'Shad'o'; taking place in the mind of a young boy it frees itself with a premise that allows the potential for anything while promising a proper story to match its ambition.
While it's an indie game and on a much smaller scale than the other games on this list it's important that games that try new things get recognized, especially as a new IP, and considering the rest of this list are established franchises there needs to be at least one new IP and Tower Defense representative so look forward to it to download soon.
2. Starcraft 2: Heart of the Swarm
Perhaps the controversial entry in this list given that it's really hard to categorize this game, is it a full-fledged game or an expansion?
It's promised to be a standalone game and the next part of the StarCraft 2 story, while it's being sold at the price of expansion and elaborates on the mechanics of Wings of Liberty. Though we are choosing to treat it as a full-fledged game in the same way that Halo 3: ODST was its own game with the shared multiplayer or Halo 3 tacked on.
Taking place 2 years after Wings of Liberty it focuses on the Zerg Empire through roughly 20 new story missions while the multiplayer aspect is carried over with a few additions and changes; new units for each race to use for example.
The downside of what will eventually leave us with StarCraft 2 games on the market is that it really feels like these 3 games should have only ever been one big one, each version of the game containing the story of a particular race and sharing the same multiplayer game… makes me think of the various game boy games we used to get, Pokémon Red/Blue, Zelda Oracle of Ages/Seasons, etc, food for thought.
1. DOTA 2
DOTA 2 is a sequel/spinoff of the Warcraft 3 mod Defense of the Ancients, currently in its closed beta phase. It's a pure multiplayer-based action strategy game with a number of RPG elements thrown into the mix with the ability to have their character level up.
The original mod is one of the biggest talked-about games in the world and appears at a number of world tournaments, the biggest maintainer of the mod (known only as IceFrog due to his anonymity) is serving as the lead designer for DOTA
It's no longer an acronym as Valve has made the game into a full-fledged franchise itself. It's safe to say that this is the biggest game to look forward to in the coming months, outshining even the bigger games on this list and it will be interesting to see how this ends up compared to the original given its extreme popularity and expectations from its ever-growing fan base.