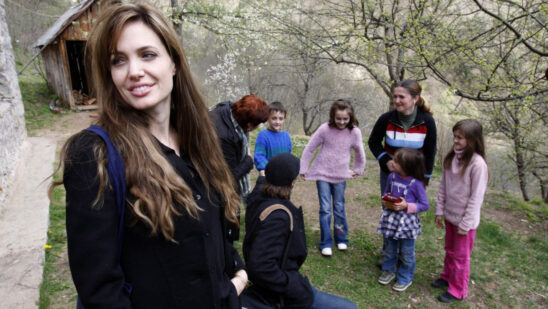 The press is certainly oversaturated with celebrity-slamming stories. Gossip-hungry members of the public are eager to consume anything that indicates the demise of a silver screen god. Is an actor having an affair? Which diva had a meltdown? Who is getting fat? Which of your favorite singers is a bad mom? People want the dirty details, and they want them now! But what about those celebs who try to give back? Is the notion of being rich, famous, and a good person too far-fetched for the public to accept? Believe it or not, there are many philanthropist celebrities out there who try and make the world a little better. We aren't talking about the ones who coldly cut a check either; some of our most pampered prima donnas put their beliefs into action and get directly involved. Here we take a look at the top 5 philanthropist celebrities:
Natalie Portman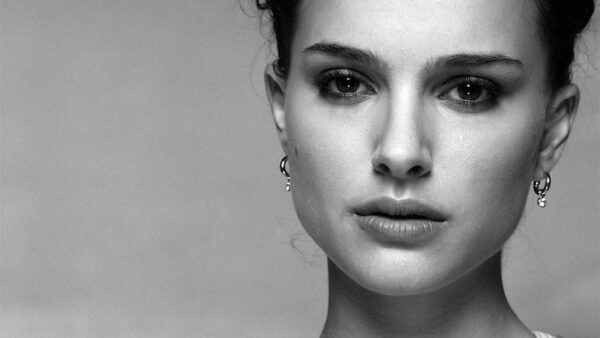 You won't catch this starlet stumbling out of a Jack in the Box with a bacon cheeseburger at 3:00 am. This intelligent Hollywood actress has a heart. Natalie Portman is an animal rights activist and is also known for bucking high fashion conventions by wearing an inexpensive dress from H&M on the red carpet. She even customized her wedding around social responsibility. According to the CNN Entertainment blog:
"Their wedding decor was eco-friendly, as the ceremony incorporated wildflowers that are native to the Big Sur region of California rather than having a more particular variety flown in."
The same blog also reported that her wedding menu was exclusively vegan.
Matt Damon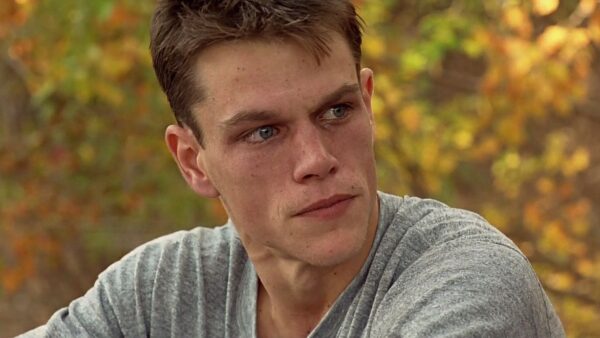 Last year, this well-known actor co-founded the charity Water.org, a nonprofit organization dedicated to providing clean drinking water to people all over the globe. The website looktothestars.org quoted Matt Damon as saying:
"I think what resonates with me most is when you see people living without clean water and they're forced to scavenge for water and basically use up all of their time just doing that, you realize that they're in such a crippling cycle of poverty; it's just a death spin that they can't possibly get out of."
It's refreshing to see someone at the top of the economic food chain being so deeply affected by global poverty — and actually do something about it.
George Clooney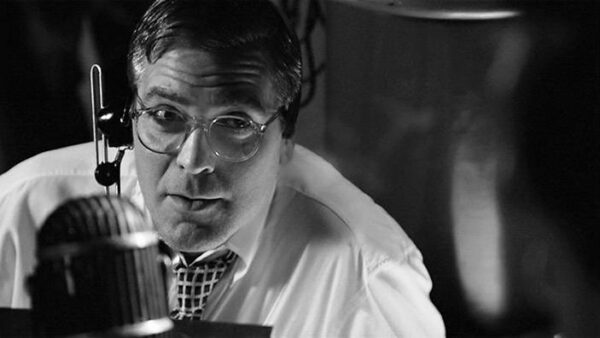 George Clooney took advantage of his "sexiest man alive" star power to direct public attention toward social issues. Clooney used his star power influence in Africa when he visited the war-torn region of Sudan and facilitated diplomatic discussions between the North and South. Emagzin reported that:
"Many believe that the referendum to separate South Sudan from the North would not have happened without his help."
It's always nice to see someone using their powers for good instead of evil. Clooney continues to advocate for peace in Sudan.
Angelina Jolie
This high-profile philanthropist actress is such a do-gooder, some people even poke fun at her inclination to adopt children from third-world countries. Angelina Jolie works for the United Nations High Commissioner for Refugees as a goodwill ambassador. USA Today writes that:
"[She] pays her own way on U.N. missions and says she donates one-third of her income to charity."
Like Portman, Jolie isn't afraid to vocalize her views. Jolie also shows us she is a conscious consumer, mentioning that she only wears synthetic diamonds to the black-tie events she attends, as the mining of real diamonds comes with huge human rights violations.
Bono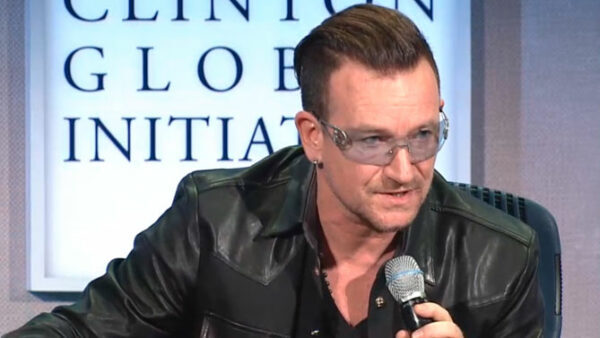 Who can forget about Bono on a list of top philanthropist celebrities? This dude is everything one wanted to be as a kid. Bono is a classic rebel and rockstar activist who takes social responsibility to new heights. Like Matt Damon, Bono also co-founded his own charity. One.org is a nonprofit organization that fights poverty and disease in Africa. According to One.org's official website:
"Today nearly 4 million Africans have access to lifesaving AIDS medication, up from only 50,000 people in 2002. Malaria deaths have been cut in half in countries across Africa in less than 2 years and 42 million more children are now going to school."
These outcomes are a direct result of the organization's initiatives.
Not bad for an old Irish rocker. And if that weren't enough to make him the best among all other philanthropist celebrities, Bono also helped launch EDUN, an ethically-sourced high fashion clothing company that focuses on production in developing countries.