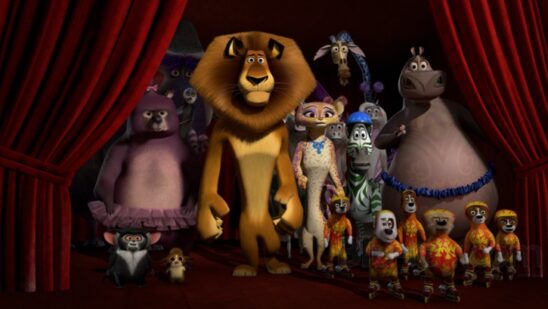 From trips to the pool to family picnics to hanging out in the backyard building forts and having tea parties, summer is a great time to be a kid. Summer is also a great time to take your kids to watch some must-see movies and the blockbuster season of 2012 is shaping up very nicely indeed.
Madagascar 3: Europe's Most Wanted
From Dreamworks Animation, Madagascar 3 follows some of the same characters from the first two movies. This time around, they're joining the circus! Alex, Marty, Gloria, and the company are still trying to get home to New York, with a little help from their penguin pals.
This animated movie features the voices of Chris Rock, Ben Stiller, and Jada Pinkett Smith, among others, and is a definite crowd-pleaser.
Brave
This Disney/Pixar movie is all about a brave, fiery-haired Scottish lass named Merida that just wants to make a name for herself. When she causes mayhem in her father's kingdom, it's up to her and a wise old woman to save the day.
Featuring the voices of Robbie Coltrane, Emma Thompson, Billy Connolly, Julie Walters, and Craig Ferguson, this epic tale is sure to keep kids (and adults) riveted.
Ice Age: Continental Drift
The whole Ice Age gang is back for more hilarity with Ice Age: Continental Drift, the fourth installment in the 20th Century Fox animated series. Scrat, the acorn-hunting squirrel accidentally causes a catastrophe that Manny, Sid, and Diego all have to find creative ways to survive.
Featuring Ray Romano, Dennis Leary, Queen Latifa, and John Leguizamo, Ice Age: Continental Drift will likely be amazing.
The Odd Life of Timothy Green
This movie, from Walt Disney Pictures, stars Jennifer Garner and Joel Edgerton and is about a young family that is working on starting their family. When a young boy named Timothy Green shows up on their doorstep, magical things happen.
A modern-day fable, The Odd Life of Timothy Green will entertain your kids and teach them a valuable lesson or two.
Paranorman
Paranorman takes the current paranormal investigation trend and turns it on its head. The town is invaded by zombies, and folks just don't know what to do – with the exception of Norman, a weird kid who just happens to be able to talk to the walking dead.
This stop-motion animated movie by Focus Features is likely to be a huge hit with kids and is voiced by a cast that includes Casey Affleck, John Goodman, and Tempest Bledsoe.