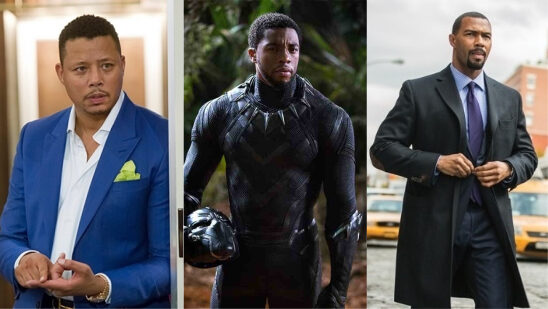 Are we entering the full swing of the black creative renaissance? Black Panther surpassed Titanic as the third highest-grossing film in North American history, earning more than $665 million. This success points to a fact that has been apparent for years for those paying attention — art starring black protagonists, and made by black creatives, is in high demand.
The signs have been pointing toward a perfect storm for Black Panther, as both black properties and superhero franchises have been putting up record numbers in recent years.
Starz media company has emerged as a force on cable, thanks to its 50 Cent-produced crime drama "Power". Around the same time, Fox began crushing ratings with its hit musical drama "Empire".
Shonda Rhimes has dominated broadcast television for years, most recently with hit shows "Scandal" and "How To Get Away With Murder".
Rhimes most recently signed a Netflix deal worth $100 million. Kenya Barris, the creator of highly successful shows "Black-ish" and "Grown-ish", is reportedly also looking to leave his ABC contract for a similar deal with Netflix.
It would appear that we're also witnessing the next generation of heralded black storytellers beginning to make their mark.
Donald Glover's "Atlanta" is an award-winning hit on FX, Issa Rae's "Insecure" is red-hot on HBO, while Showtime's "The Chi" is a critically acclaimed feather in the cap to go along with her primetime Emmy, which she was the first black female to receive.
Lashana Lynch's appearance as Captain Marvel in Doctor Strange in the Multiverse of Madness is another testament to the mainstream acceptance that people of color are having in the superheroes' cinematic universe.
So What Does All This Mean Big Picture?
It's a clear sign that viewers want well-written and acted, nuanced characters, rather than shallow stereotypes. Since the awards and monetary success is speaking for themselves, you can expect a huge influx of content made by black and minority creatives moving forward.
Now is the best time in history for this to happen, since we have more networks and streaming services than ever before, with most still looking for that signature hit.
People have options now, and with more options than ever, they're spending their attention and money on stories that matter. Recent successes show that people of color will continuously receive opportunities to tell those stories, which is great for all involved.
What do you think?