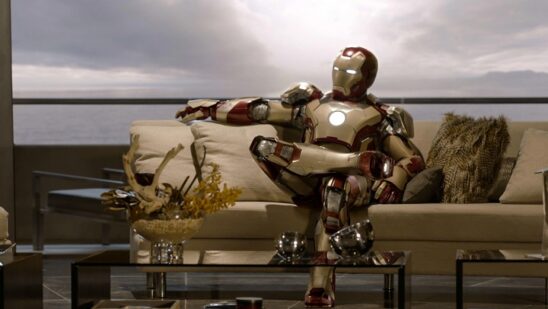 Wondering what movies are in store after New Year's Eve? Wondering if they will be appropriate for your family? Let's take a look at some of the best movies that will be coming out in 2013 so that parents can start deciding whether or not they are going to allow their children to see them. Here are some of the best upcoming movies for families in 2013:
Jack the Giant Killer
Jack the Giant Killer is a twist on the classic Jack and the Beanstalk fairytale. This movie will be coming out in March and will be directed by Bryan Singer. In this version of the tale, the princess is stolen and a young farmer boy has the opportunity to go and rescue her from the giants.
Oz: The Great and Powerful
In this movie, another classic tale's beginning or pre-story is told. A circus magician from Kansas finds himself in the Land of Oz where he finds fame and fortune. But the three witches are not convinced of his greatness.
As he tries to find out who is good and who is evil in order to help the people of Oz he improves his magic and turns into a better man. This movie will also be coming out in March 2013.
The Host
The Host is an upcoming movie based on a book written by Stephanie Meyer. The movie is about the survival of love and humans during a war. Earth has been invaded by "souls" who take over human minds and use the bodies as their own.
But one "soul" is placed inside a very unwilling host Melanie Stryder. The soul and the host become unwilling allies in order to solve a mystery and find the man that they have both grown to love.
Iron Man 3
Coming in May of 2013 is Iron Man 3. In this addition to the Iron Man movies, Iron Man/Tony Stark must fight against an enemy who has gone to great lengths to destroy Tony's personal life.  He must work to destroy an enemy, protect the people he loves, and answer a deep and personal question.
Percy Jackson: Sea of Monsters
Later in 2013, August will bring the second Percy Jackson movie, Percy Jackson: Sea of Monsters. This movie is based on the best-selling series by Rick Riordan, as Percy Jackson continues to have adventures with his two demigod friends.
Their new quest is to find and take the Golden Fleece in order to save Camp Half-Blood. Get ready for adventure, fun, and lots of Greek mythology.
These are just a few of the family flicks that will be coming out this New Year but they are definitely enough to get us excited for 2013's upcoming movies.