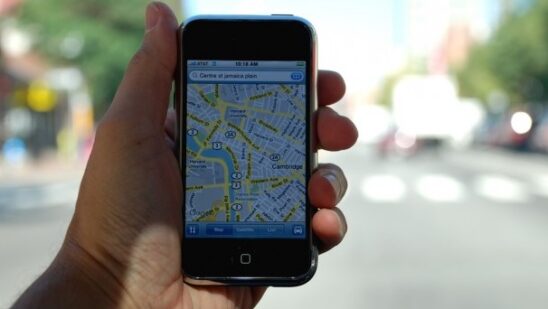 The iPhone is very popular with teens. The iPhone has attained cult status, every teen wants to own an iPhone and is happy about flaunting the same. The multiple uses of an iPhone have exposed it to threats too. Parents need some way to monitor the activities of their teens equipped with an iPhone. iPhone monitoring apps have now come to the aid of parents. Installation of the iPhone monitoring app on your teen's iPhone will allow you to monitor their activities and will allow you to take immediate action in case of any trouble. Here we take a look at some of the best remote mobile monitoring apps for tracking your teen's iPhone:
The installation is a very simple procedure. You need to download the app from the vendor's website and install it physically on your teen's iPhone. Without any trace, the iPhone monitoring software will record all the activities and transmit them to a user account. You can review the same remotely from anywhere.
Popular iPhone monitoring apps include Mobile Spy, Mobistealth, Flexispy, mSpy, and SpyBubble. mSpy deserves special mention as it is credited with the development of commercial spyware for iPhones. Users can also avail of the free trial offer of 7 days and have a chance to use its monitoring features, prior to purchase. All these apps enable remote tracking and in general provide the following features:
Operate in a stealth mode
Easy installation
Keylogging
Call tracking
Email tracking
Location tracking
Provide a record of internet history
Block and restrict access to certain apps
Detailed texts of chat logs, WhatsApp, and SMS
Access to contacts list
Access to pictures and videos stored on the phone
The iPhone monitoring software functions stealthily in real-time and provides you with the means to monitor your teen's activities. Apart from offering amazing features, these iPhone monitoring apps also provide you with a remote control to prevent your teens from mobile threats.
Remote Locking
With the help of the iPhone monitoring software, it is possible to lock the phone from a remote location. Teens are habituated to texting while driving, which is very dangerous and life-threatening. You can curb such hassles by locking the iPhone, thus preventing your teen from using the phone while driving. It's just a shame that it only relates to teens and their parents like texting while driving is still a huge issue for all age groups. Hopefully, we'll see more advancements in this field in the future, but for now, there are more ways in which remote locking can help you to ensure that your child is focusing at important times in their day.
You can also use this remote locking feature to prevent iPhone usage during classes. All that you have to do is direct the software to lock the iPhone by SMS commands from the user account.
Geo-Fencing
With the help of this feature, you can restrict the geographical boundary of your teen. You will be alerted immediately if your teen crosses over the prescribed boundary.
You can easily know if your teen is moving out of the neighborhood without your knowledge and approval.
Monitor SMS Remotely
SMS texting is a rage with teens. It has been found that teens are involved in using abusive language and sexting. To keep a tab on such unwanted habits, you can install monitoring software.
You will be alerted immediately if any of such keywords have been used in the iPhone text messages.
Listen in to the Surroundings
Parents must be aware of the happenings in their teens' lives. You can remotely activate the microphone in the spyware and listen in to the conversations, thus offering you a clear picture of your teen's activities.
Teenage behavior is ridden with highs and lows and worried parents can make use of the remote features in iPhone monitoring apps to monitor their teens surreptitiously and protect them from harm.