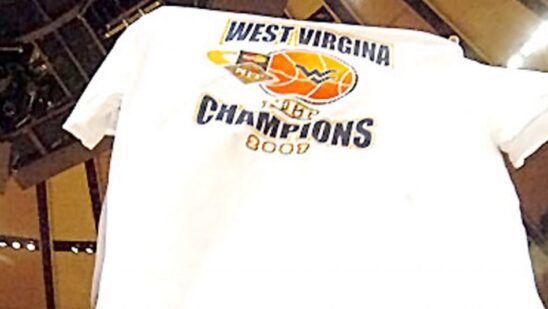 When it comes to your brand, it's important that you thoroughly proofread your work before sending it out to higher-ups, your clients, or for the world to see. With every equipped with the ability to post whatever they want to the Internet, it's likely that your spelling or grammar mistake will not only be seen by a small niche group but will also be plastered all over the Internet. Spelling and grammatical errors are always going viral at the expense of the author, but all spelling and grammatical errors can be avoided. When you take the necessary steps to prove your work, you can be sure to avoid embarrassment. Here are some most famous spelling mistakes and typos of all time that haunt their authors to date:
6. West Virginia's Championship T-Shirts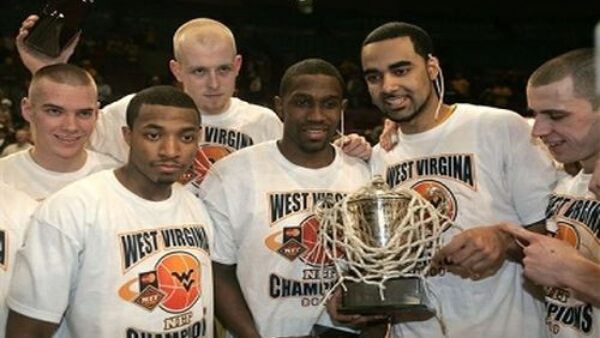 In 2007, West Virginia won the NIT Championship, and like other championship winners, the team received t-shirts after the game declaring their accomplishment.
Unfortunately, the t-shirt creator had some trouble with the word "Virginia", and the team was forced to wear t-shirts that said "West Virgina". It's too bad that their great accomplishment was overshadowed by poor spelling.
5. Westhill High School's "Martian"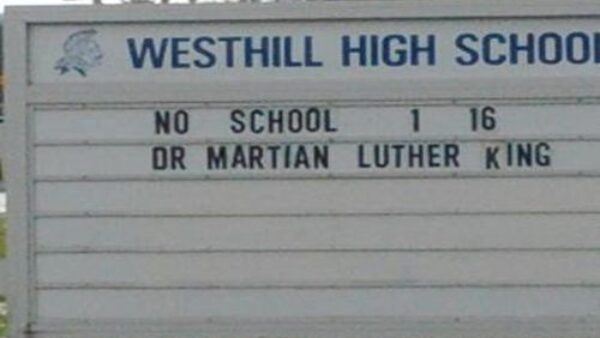 Westhill High School in New York wanted to remind students and parents that there wasn't school on January 16th in honor of Martin Luther King Day. Unfortunately, Westhill High School misspelled Martin with "Martian".
Before they could fix the issue, a picture was taken and went viral on the Internet, giving the school more publicity than it ever hoped.
4. South Bend Public Schools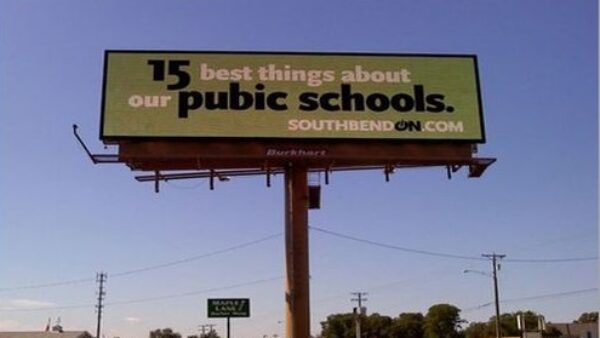 When it comes to advertising your company on a major billboard for all to see, it's a good idea to proofread the billboard multiple times before giving it the thumbs up for production.
South Bend Public Schools learned this lesson the hard way when their billboard discussed why parents should send their kids to a "pubic" school.
3. Arizona Teacher's Failed Homework Assignment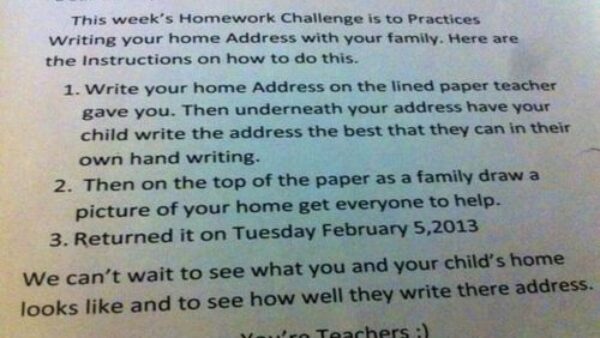 If you're responsible for teaching the youth of America, it's important that you are educated enough to do so. A teacher in Arizona made Internet fame when a picture of their error-ridden homework assignment went viral.
Not only was the assignment full of spelling errors, but it also contained grammatical errors as well. Here's hoping their dog wrote the assignment.
2. Cummings Middle School "Tanksgiven"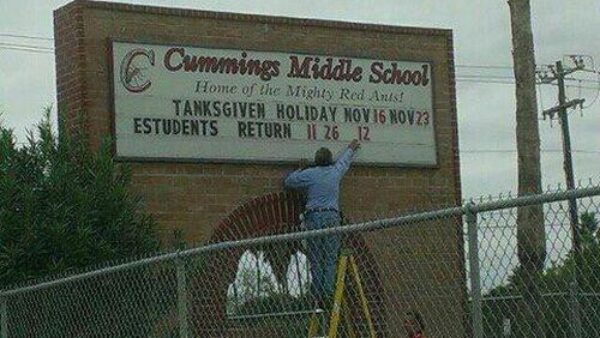 For many years, schools have been using signs in front of the building to share valuable information with parents and the public. However, Cummings Middle School surely made a name for itself when a picture of its sign went viral.
It said "Tanksgiven Holiday" instead of "Thanksgiving Holiday". We're sure parents from that school are thrilled to see the education their children are getting.
1. Mitt Romney's America App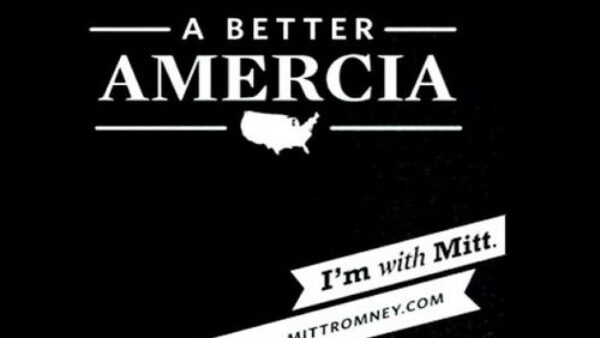 Mitt Romney decided to attract today's mobile users by creating an app. The app allowed users to upload pictures with one of 14 pre-determined slogans.
Unfortunately, one of the slogans misspelled the word "America", and everyone on Twitter and the Internet as a whole had a field day with the presidential candidate's error.
Share with us some more famous spelling mistakes and typos that you know of in the comments section below!