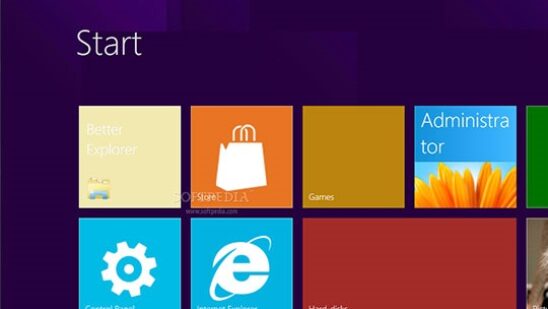 Everything in life needs a change after some time, and so is the case with your PC. One gets bored by looking at the same desktop screen again and again, although it's very easy to change the look of your PC by just changing wallpapers and themes which keeps the look of your PC fresh and new, some people like to go one step further and like to revamp the entire UI with the help of a skin pack. These skin packs transform the whole look of your operating system by allowing you to have a taste of other operating systems without any basic change in your software configuration. The transformation works from the taskbar to the file and folder icons, everything is transformed into something new and different from what you used to have. Here we share the 3 best skin packs to transform Windows 7 into various other popular operating systems within minutes:
Transform Windows 7 into Android Jelly Bean 4.1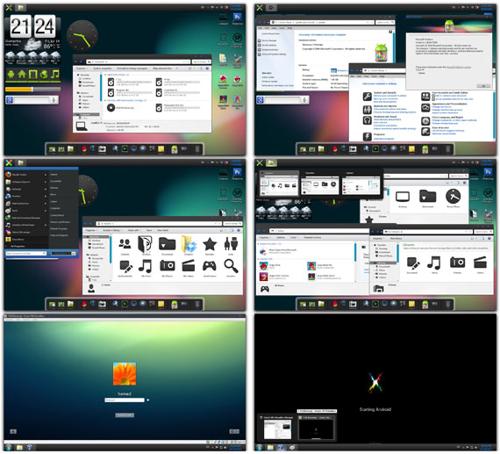 Jelly Bean 4.1 is the latest Android version from Google and has very little reach to devices yet, but if you want to enjoy the look and feel of Jelly Bean 4.1 right on your PC, this skin pack is perfect for you.
The skin pack comes with built-in Android-style gadgets for an analog clock widget, digital clock and weather, weather forecast, volume changer, Google search bar, and shortcuts for accessing different folders, such as Document, Music, Recycle Bin, etc. Various other interface elements are also revamped which include file icons, folder icons and drive icons in My Computer.
Transform Windows 7 into Mac OS X 10.8 Mountain Lion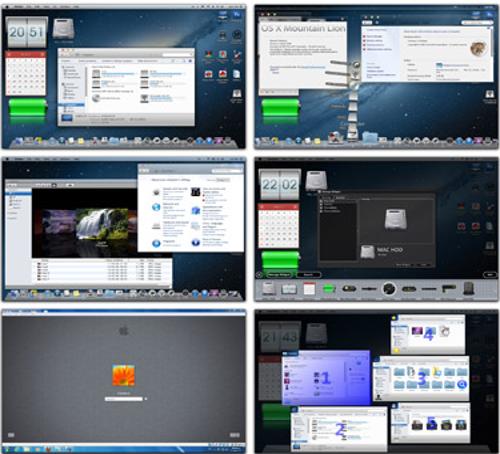 Apple recently launched an important release for Mac users aka Mac OS X 10.8 Mountain Lion, which garnered millions of downloads within just a couple of days making it the most successful Mac release for Apple yet. Impressed by its fame, you may want to try it out. With the help of this skin pack, you can enjoy Mountain Lion without even possessing a Mac computer as it will transform your Windows 7 into Mountain Lion seamlessly.
This is one of the finest skin packs out there and comes with X Widgets, X Launchpad, Rocket Dock, etc. The developer has also included Aero themes which can be accessed from the Personalization menu as normally done in Windows 7.
Transform Windows 7 into Windows 8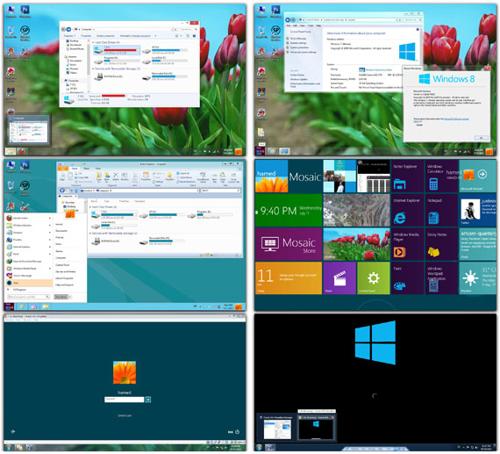 Windows 8 is the latest and most awaited release from Microsoft and is slated to be released on 26th October. Microsoft has given several major changes to the look and feel of Windows 7 in Windows 8. One of the most discussed and important addition is Metro. Here is a skin pack for your Windows 7 which will allow you to have a taste of Windows 8's Metro right on your Windows 7.
It comes with a new login screen, new start screen, widgets, lock screens, new explorer, wallpapers, and off-course with Metro.
Note
Please be informed that such transformation packs are difficult to uninstall and a system restore point will not revert the changes. Before installing make sure to back up your computer to revert the changes (if required) or disable UAC (User Account Control) 
During installation, make sure to check the custom installation and uncheck the installation of the Babylon toolbar to avoid getting unwanted software on your computer.