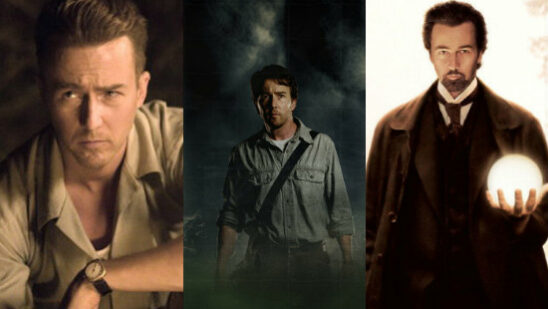 With a passion to act and the will to leave audience wanting for more, Edward Norton is one of the best actors in Hollywood today. Though Norton graduated with a Bachelor in Arts of History from Yale University, it was the profession of acting that has always been his true calling. Arguably among the best actors who have never won an Academy Award, take a look at the 15 best Edward Norton movies of all time:
15. Leaves of Grass (2009)
While handling a role is hard enough, Norton had the responsibility of two of them in the 2009 comedy-drama movie Leaves of Grass. Starring as identical twins, Bill Kincaid is a laudable lecturer at Brown University while Brady Kincaid is a marijuana seller.
Though the movie received mixed reviews, it made clear that Norton is one hell of an actor. Pulling off not one but two roles magnificently is just a glimpse how capable Norton is as an actor because the list has just started.
14. The Italian Job (2003)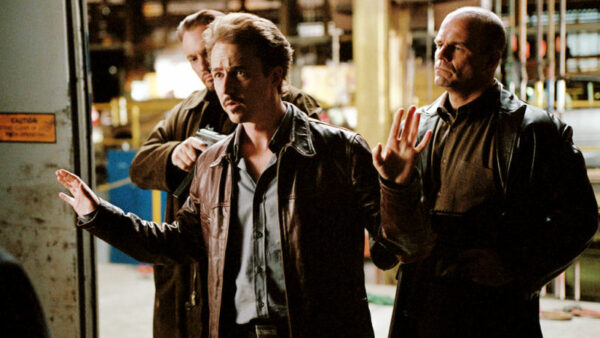 Everyone loves a heist movie and Edward Norton is the tip of the iceberg if starring in it. As a remake of the 1969 British movie of the same name, The Italian Job revolves around a team of thieves who intend to steal gold from a former comrade who double crossed them.
With several twists and turns, the movie excellently convinces the audience to think twice when it comes to trusting anyone. Despite having a cast of Mark Wahlberg, Charlize Theron, Jason Statham, Seth Green and Donald Sutherland, it is Norton who is nothing short of a scene-stealer.
13. The People vs. Larry Flynt (1996)
Based on the real-life United States Supreme Court case Hustler Magazine v. Falwell, the movie stars Woody Harrelson as the pornographic magazine publisher Larry Flynt and Edward Norton as his lawyer Alan Isaacman.
Isaacman must bear the bad boy antics of his client and must do everything in his hands to make sure that the court rules in favor of Flynt. With intense speeches and credible acting ability, Norton is absolutely brilliant in the movie.
As unbelievable as it may sound, it was Norton's third movie of his career and won several awards for his role including Best Supporting Awards by Boston Society of Film Critics, Florida Film Critics Circle and Society of Texas Film Critics.
12. The Incredible Hulk (2008)
For the very first time in his career, Edward Norton played a superhero from Marvel Comics. As Dr. Bruce Banner, the Hulk had to face another threat besides General Ross as Abomination is prepared to prove that the city is not big enough for two monsters.
Unfortunately, it was the last time the actor portrayed the green-colored monster with anger issues. Due to Norton's writing conflicts, the actor did not even promote his own movie. As a consequence, the role of the Hulk was recasted as Mark Ruffalo replaced Norton in The Avengers and future movies of the Marvel Cinematic Universe.
11. The Score (2001)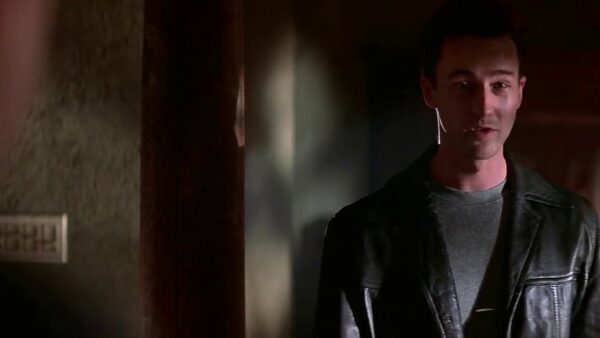 The crime thriller movie had two bankable and great stars Marlon Brando and Robert De Niro. Along for the ride was none other than Edward Norton as a clever robber who pretends to be an intellectually damaged janitor.
Costarring with mega-stars such as De Niro and Brando is enough for any actor to feel confident about making it big in the film industry but Norton was taken to one step further. As the movie being a "passing of the torch" for Norton, the actor was established as the next big thing in Hollywood.
10. Kingdom of Heaven (2005)
From the director of Gladiator, Ridley Scott delivers another epic historical drama movie with a star-studded cast of Orlando Bloom, Eva Green, Jeremy Irons, Liam Neeson and of course Edward Norton.
With everyone featured as fictionalized versions of historical figures, Norton dons the role of King Baldwin IV of Jerusalem. Also known as the Leper, the actor was absolutely convincing with the role of royalty.
9. Red Dragon (2002)
Anthony Hopkins as Hannibal Lecter is one of the most iconic movie characters of all time. Add Edward Norton to the mix and you got yourself one hell of a movie.
Based upon the novel of the same name by Thomas Harris, Red Dragon featured Norton as Detective Will Graham who charged Lecter with cannibalism and put him behind bars.
Equipped with the ability to think like criminals and recreate their horrendous activities in his mind, Graham must face another serial killer who goes by the name of "The Tooth Fairy".
8. Rounders (1998)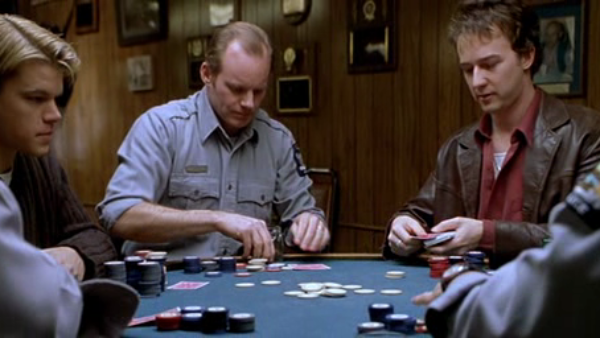 Edward Norton gives a glimpse of a humanized Bugs Bunny by starring as Lester "Worm" Murphy in the 1998 drama movie Rounders.
Retired from the world of gambling, Murphy must return to the life of betting in order to help a friend pay off his loan.
Directed by John Dahl, the success of the movie owes a great deal to the cringe-worthy chemistry between the edgy and crude Norton and clean-cut Matt Damon.