Without a shadow of a doubt, education is one of the most important and valued prerequisites for following dreams yet as the crazy world unfolds, it is surprising to see how many well established actors and billionaires barely had any and still managed to make a name for themselves by other means. The following are few of the many esteemed celebrities who never finished high school:
20. Paris Hilton
After continuously moving from one school to another, Paris Hilton finally settled in Dwight School but dropped out in a couple of months. Beginning a modelling career soon afterwards, Hilton never looked back as several doors of opportunities opened for her.
Though never properly attended high school, Hilton is now living her life to the fullest as a supermodel, actress, singer, author and above all, the heiress to the luxurious Hilton Hotels.
19. Al Pacino
Nicknamed "The Actor" during youth because of his love for performing arts, Al Pacino dropped out at age 17 and left home following an argument with his mother over the decision. In order to pay for his acting classes, Pacino did some low-paying jobs such as messenger, busboy, janitor and postal clerk.
Beginning his career in few basement plays in New York's theatrical underground, Pacino soon polished his skills under the wing of Charlie Laughton and got his big break when he was offered the role of Michael Corleone in The Godfather – his third film.
18. Daniel Radcliffe
Co-star Emma Watson recently graduated with a bachelor's degree in English Literature from Brown University but the same cannot be said about Daniel Radcliffe.
The star of Harry Potter franchise began acting since the age of 10 and the scheduling conflicts never allowed him to finish school. After facing immense bullying, the actor finally decided to drop out at the age of 17.
17. James Cameron
As the director of two of the highest grossing movies of all time – Avatar and Titanic – it is definitely a big surprise that the man who pioneered science-fiction never graduated from high school.
After dropping out from Sonora High School, James Cameron became a truck driver and studied any special effects related thesis he could get his hands on during his free time.
He found giant success after utilizing his self-taught experience to direct his first film The Terminator starring Arnold Schwarzenegger and that was only the beginning of his illustrious career as a filmmaker. 
16. Katy Perry
Who needs brains when you got an amazing singing voice? Not Katy Perry! Leaving Dos Pueblos High School to pursue a musical career, the road was not an easy one in the beginning.
When her 2001 debut album Katy Hudson hardly sold 200 copies, Perry was motivated to further improve herself and it was not until 2008 with her second album One of the Boys she became a musical icon.
15. Tom Cruise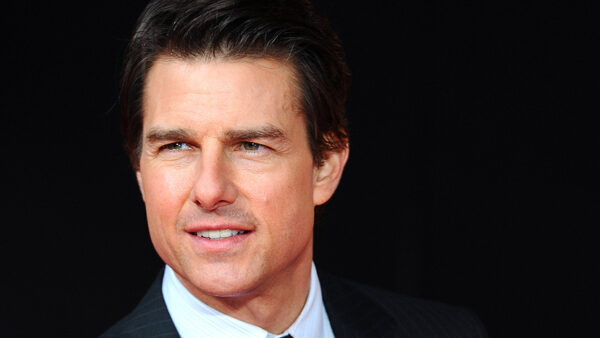 Despite being one of the most well established actors in Hollywood, it is definitely shocking to know that Tom Cruise didn't leave high school to pursue acting but – of all professions – to become a priest!
For better or worse, Cruise shortly changed his career path towards acting and has starred in numerous block buster films such as A Few Good Men, Top Gun and most notably the Mission: Impossible installments.
14. Cameron Diaz
Certainly not one of the brightest students of Long Beach Polytechnic High School, Cameron Diaz left high school at the age of 16 to pursue a modelling career and also ended up as an actress.
Additionally, it is interesting to note that Diaz attended high school with none other than rapper Snoop Dogg – who surprisingly graduated.
13. Quentin Tarantino
Responsible for directing many critically acclaimed films such as Pulp Fiction and Django Unchained, Quentin Tarantino has gained quite a cult following for himself. The esteemed film-maker not only quit school in ninth grade but also never went to a film school.
Surely surprising for a director of his caliber, the two-time Academy Award winner has explained that, "When people ask me if I went to film school, I tell them, 'No, I went to films.'"
12. Jim Carrey
Life was not at all kind towards Jim Carrey during childhood. After his father lost his job, the family had to face several hardships and Carrey was forced to quit school at age 15 to support his family.
Before establishing himself as one of the greatest comedy actors, Carrey worked as a janitor while also taking out some time to look after his terminally ill mother.
11. Christopher Nolan
While many Hollywood directors were relying on numerous action sequences, explosions and profanity, Christopher Nolan was making The Dark Knight Trilogy, Inception and Interstellar. Possibly the best director of this generation, it is amazing to know that Nolan never even attended high school.
In fact, Nolan has never even stepped foot in a film school but direction was always in his blood and has successfully made quite a name for himself in a considerably short time.