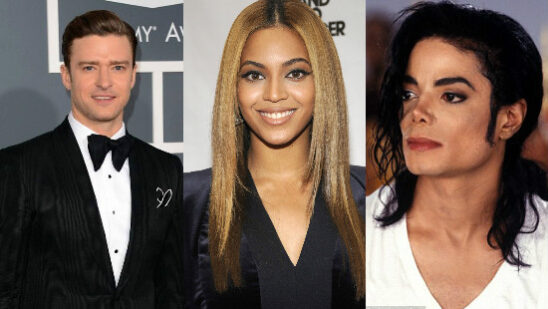 For one reason or the other, bands eventually tend to breakup and bring bad news for every member in terms of their music career. Often not too kind to the individuals who strived as a team player, breakups sometime act as a blessing in disguise and give one of the members the opportunity to rise to the top like never before. Here are the following 15 most successful band members who went solo:
15. Iggy Pop (The Stooges)
Elvis Presley might have introduced bizarre stage antics but it is Iggy Pop who made them mainstream. Born to sing and inspired by Mick Jagger and Jim Morrison, Iggy Pop formed the rock band The Stooges but broke up two times within a span of four years.
With his head held up high, microphone in his hand and the ability to play the guitar, keyboards and the drums, Iggy Pop released a series of studio and live albums and eventually reformed The Stooges in 2003.
14. Ricky Martin (Menudo)
Breaking the barrier of language is not easy task but it happens to be the day job for Puerto Rican singer Ricky Martin. Beginning his singing career at the age of twelve in all-boy Latino pop group Menudo, Martin left the group after a five-year stint with the band when their album sales began to decline.
Best known for the hit single Livin' la Vida Loca, the song sold 8 million copies. Releasing eleven solo albums and utilizing the success of his music career to enter an acting career, it is safe to say that Martin leaving Menudo was certainly best for business.
13. Atif Aslam (Jal)
Undoubtedly the greatest success story in Pakistan's music industry, it was the song Aadat that would elevate the careers of rookie musicians of the pop band Jal but at the cost of friendships being ruined.
Following the release of Jal's debut song, the band achieved superstardom overnight and the tensions boiled soon over the issues of song writing credit and the band's management issues.
Lead vocalist Atif Aslam quickly parted ways while Jal had him replaced. While both would revolutionize Pakistani pop music over the years, it was Atif who went from a young nobody with ambitions to the most bankable musician of the country.
12. Ozzy Osbourne (Black Sabbath)
It is hard to imagine how different heavy metal would be if Ozzy Osbourne never joined the music industry. Starting his career as the lead vocalist of Black Sabbath, Osbourne was a perfect fit to the heavy metal scene but his drug abuse always drenched him in controversy and his departure was eventually announced.
Though Osbourne rejoined his band from time to time, it was his solo career that made him a the bizarre star he is known today as the godfather of heavy metal sold 55 million albums worldwide on his own.
11. Dr. Dre (N.W.A)
It can be argued that rapper Dr. Dre is the most famous "doctor" in the world despite not having an actual doctorate degree. Starting his career in hip-hop group N.W.A (Niggas Wit Attitude) with Ice Cube and Eazy-E, a revolution occurred and gangsta rap was born.
But as they say, all good things must come to an end and same was the case with N.W.A. Apart from achieving tremendous fame by going solo, Dr. Dre is best known for his status as a mentor as his students include the finest rappers today including Eminem.
10. Eric Clapton (The Yardbirds)
The three-time inductee of the Rock and Roll Hall of Fame is one of the pioneers of rock music and has a legacy like no other artist.
Starting off with humble beginnings, Eric Clapton joined blues influenced rock and roll band The Yardbirds for hardly two years before joining and Bluesbreakers and Cream.
Bent on finding his true potential, Clapton is one of the few rockers who could work well on his own just as a team player as the musician released many solo and compilation albums side by side. 71 years old and no plans of retirement in sight, Clapton is one of the most influential musicians alive today.
9. Phil Collins (Genesis)
What set apart vocalist and drummer Phil Collins of English rock band Genesis is the biggest prize of the entertainment industry, Academy Award. The musician won for Best Original song but how many band members who went solo can boast such a feat?
Progressive rock, pop rock, progressive pop, Genesis has seen it all and done it all but once Collins departed, it was proven that he could still reach sky high success as a solo artist as well. After rejoining and leaving Genesis two more times, Collins finally returned in 2007 and that time, he was here to stay.
8. Robert Plant (Led Zeppelin)
Following the death of drummer John Bonham, British rock band Led Zeppelin decided it was best to part ways instead of hiring a replacement. Still at the top of their game and paving the way for other musicians, all was not lost for the band members as the opportunity for side projects expanded.
Though all the band members collaborated every now and then and even performed two reunion concerts, it was vocalist Robert Plant who has the most success as a solo artist by releasing ten studio albums, two video albums and forty-two singles.